It's been my joy for over two decades to work with women, not during pregnancy and postpartum, but in every stage of life. I help women just like you to cherish their bodies and to use exercise as a way to connect better to their bodies.
Because you know what?
You don't need to exercise to punish yourself for not being perfect.
You don't need to exercise to the point of exhaustion to get results.
You don't need to nutritionally deplete yourself to change your body.
You don't need Kegels and crunches for a "strong" core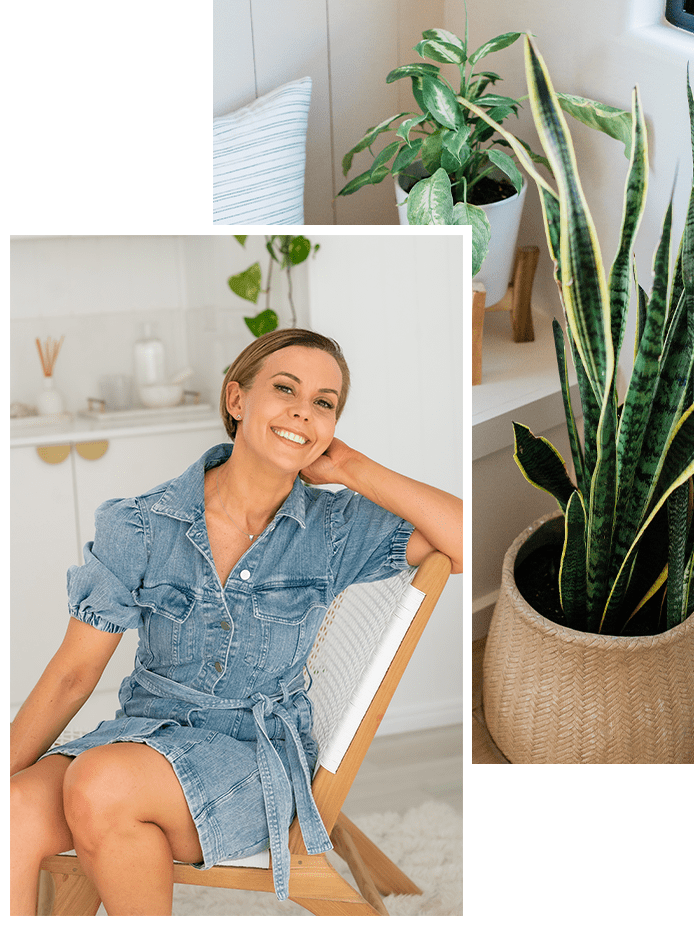 Why do i wake up every morning?
To educate and inspire women to enjoy safe and appropriate exercise so they can feel their physical and emotional best during all ages and stages of motherhood.
Being healthy to me means using exercise as a fabulous way to connect to our bodies rather than a just a tool to change it.
This is BodyFabulous !
BodyFabulous pregnancy and postpartum fitness is based on the Chinese philosophy of Yin and Yang.
Or to put is simply – achieving balance.
Yin is the "oil" that fuels the fire. In order to stay motivated you need plenty of oil and the more you have, the more Yang you can output.  Yang  is the "fire" which is your motivation to train, work hard and get things done as a busy woman and mother.
Moving your body is a beautiful form of self-care. Learning to trust and tune in to your body creates a strong and positive mind-body connection, which I believe is crucial for every woman's long term health and wellbeing. Working with me, you'll fall in love with exercise and look forward to it, rather than it being a chore.
As women we need a different approach to working out. It's not enough to take a cookie cutter approach with programs designed by men primarily for men, and just reduce the weight and reps and call it a female program. As women we wake up daily with a different body, with stress and lifestyle taking their toll, and the mental loads we carry 24/7. And that needs to be accounted for in our approach to exercise.
Essentially, to make Yang (high energy) you need Yin (relaxation)
As a working Mam of 3 children, I understand very well, the challenge for all women and mother's to find Yin time.
In the Yang part of my fitness sessions – you will do safe cardio, conditioning and strength work that will help you achieve an improved physique & conditioning through the utilization of energy pathways that produce the greatest hormonal response conducive for fitness, endurance (helpful for labour and busy mama life) and fat-loss (without deprivation and depletion).
If your goal is to increase your weights, try kettlebells, get back to running or more try dynamic movements I will show you the best possible ways to progress with a deep core connection to avoid injury.
You can choose to push yourself or pull back depending on the day and discover how to focus on how you feel before and after each workout. Plus during every workout I provide you with a variety of options so you can tune into what is right for your body and your schedule.
Above all, you will increase oxygen and nutrient dense blood flow to your baby, release endorphins (happy hormones) and feel energised.
In the Yin part of my sessions – we will focus on mobility, stretching, relaxation and science proven neuroplasticity strategies, using my unique functional Pilates and structural balance movements. I can't stress how essential it is as busy women we take time to learn how to do this.
As neural movement takes training to a whole new level by sprinkling cognitive challenges into workouts - this is where you shift from just "doing" the exercise to truly "feeling it" both physically and mentally. You will begin to not only release dysfunctional patterns but also build new neural pathways that physically make you stronger and also mentally affirm your worth. My secret sauce to achievable and sustainable results !
See below how I combine all of this using 4 key pillars as part of my BFABMETHOD
The BodyFabulous BFABMETHOD
B.F.A.B - FOUR KEY PILLARS REQUIRED TO CREATE LONG TERM, SUSTAINABLE HEALTH & FITNESS SUCCESS
When you work with me and follow my proven B.F.A.B. METHOD you'll
discover safe, simple and effective movements set the foundation for an energising and empowering movement practice. You will connect with your deep core and pelvic floor with fun total body workouts.
learn that your core is so much more than a 6 pack (it's everything between the shoulders and the hips).
embrace the realisation that you don't need to do a thousand kegels and situps to train your core.
be able to exercise in your pj's if you want - it's about quality movement rather than quantity
learn to trust evidence based proven strategies
These are the 4 pillars of success I focus on
b

reath
Breath is an important focus in every Yin and Yang exercise I do. My main goal is to ensure your breath becomes second nature so that this is not forgotten not only in a workout but also during birth, recovery and those stressful curb balls that life throws us. Breath is also incredibly important for your pelvic floor – as your diaphragm is connected to your pelvic floor.  With every BFAB exercise you will learn the correct way to exhale and inhale to protect, connect to and optimally activate your pelvic floor - beyond just Kegels and crunches.
f

unctional fitness
Variety is a proven key to keeping yourself motivated to meet your goals. Together we will hone in and discover exactly what suits you from my range of unique workouts. In my sessions, I will be there guiding you every step of the way on how to tap into, nurture and solidify your strength both physically and mentally in a way that becomes intuitive to your body and energy levels. My exercises will leave you feeling energised not exhausted so you can translate your workouts into functional everyday movement patterns for a lifetime of benefits
a

bs are not just your core
Discover your core beyond outdated spot training with crunches and Kegels. Your essential muscle the pelvic floor will be both lengthened, strengthened and supported with whole body workouts. Together we will tap into how movement and intensity can still be achieved, if you have pelvic floor concerns, diastasis, hip pain or back pain through a new dynamic behaviour patterns and using my unique fitball workouts.
It's time to enjoy a confident, capable core connection for life regardless of your age or conditions
b

ody & mind connection
This connection seems simple but is the hardest to master. Repetition is the key to neuroplasticity to allow you to release dysfunctional patterns and create the freedom to move intuitively through all elements of an exercise as new neural pathways are created. This is how you will shift from approaching exercise and movement "on auto-pilot" and instead decelerate so you can tune into "where do I actually feel this" or "are the right muscles actually working". Combined with mindset strategies you will also learn to look after your busy mind as you progress through pregnancy, prepare for birth and navigate the long runway of motherhood. Enjoying a shift from traditional and conditional beliefs about how you think your body should look and instead tapping into truly being BodyFabulous !
Exercising always to exhaustion is not the way to get results

With a little strategy & know how, exercising consistently during pregnancy & at any stage of motherhood can be easy plus set you (and your baby) up for life time of benefits!

That EVERYONE needs to know straight up, there are no BS solutions to how this works - forget quick fixes, magic pills or cookie cutter methods!
Now is not the time to try and navigate this on your own. Forget Dr Google or fitness hacking i.e. simply following someone because 'they have had a baby'. Experts and experiences is the only way you will reduce overwhelm, achieve results and importantly not get injured

That if you are not having fun - you're doing it wrong!
Dahlas Fletcher is one of Australia's most respected and successful certified and experienced Pregnancy and Female Fitness Trainers.
Her combined experience as National Marketing Manager, a mother to 3 young children, and 20 years experience working as Group Fitness Instructor, Personal Trainer and Studio owner all inspired her to create BodyFabulous.
Her goal is to help you be the happiest, most fabulous version of yourself, inside and out. By providing real evidence based solutions, that she personally used before, during and after her own 3 pregnancies and has shared with thousands of women.
"I have worked with women of all ages, stages and fitness levels to safely and confidently improve their health and well-being.
I have been in a high pressured career, been active through all my pregnancies and managed to get back into shape post birth without any extreme dieting or punishing exercise programs. I believe in cherishing your body during all stages of pregnancy and motherhood. By learning to listen to what your body is capable with safe and effective and proven strategies to ensure you become fit and strong for the challenges of birth and recovery. Importantly, I believe exercise and nutrition are fabulous ways to connect to your body and mind – not just tools to change it"
Dahlas Fletcher is based in Brisbane Australia, and has worked in the fitness industry for over two decades years.
Dahlas coaches women all around the globe with a comprehensive pregnancy, postpartum and specialised female focused training and wellness strategies, that are adapted to your varying stages of motherhood.  Including effective total body workouts (to assist your core and pelvic floor), resistance training, functional Pilates and unique fitball workouts all centered around her B.F.A.B method.
Discover how via 1:1 private coaching or join her comprehensive programs and workshops
With a background in both Fitness and Media/Marketing Dahlas offers a range of partnership opportunities such as brand ambassadorship, event hosting/speaking, blog sponsorships, social media campaigns, guest fitness sessions, corporate training and more !
Dahlas believes in working with brand partners that empower women and families to feel their best and share her passion for a healthy living and lifestyle. Dahlas also offers business mentoring to fellow fitness professionals
To find out more get in touch, hit the button below
join the bfabsquad facebook group: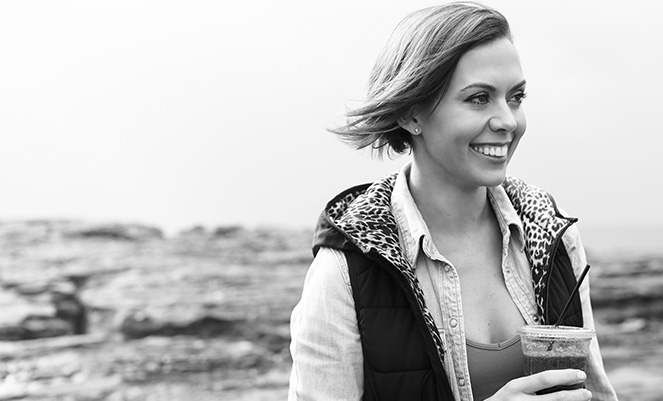 BA Media Communications Macquarie University – Advertising & Marketing
Owner of Preggi Bellies QLD Specialised Pregnancy/Postnatal Group Exercise Training 7 venues – 10 years.
Burrell Education – Modern Pregnancy Exercise Integrated Core & Functional Training (Globally Certified for UK/USA Pregnancy Training)
Australian Fitness Network Certified Pregnancy & Post Natal Exercise
Australian Fitness Network Certified Exercising for Two
Les Mills Certified Instructor BodyStep, BodyPump, RPM – 10 years
Level 3 & 4 Certified Personal Trainer
Freestyle Group Exercise Instructor
Mat Pilates Instructor
Figure competitor INBA & NABBA – 3 years.
Level 2 Canadian Snow Ski Instructor
Current First Aid & CPR
Certified Fitness Professional Registered with Fitness Australia
Check out what others have been saying
Subscribe to my expert updates
Book a 15 minute discovery call
Join a program or session here