Earlier this year I refreshed my pregnancy exercise knowledge at fantastic course –  Modern Function Pregnancy Exercise with Burrell Education. When I arrived at the course I got chatting to a lovely Mum who had beautiful accent and a newborn baby girl with her.
I was impressed that she had decided to do the course in her postpartum period – with a baby in tow and toddler at home ! I was blown away when I  found out she had traveled over 900km alone from remote outback Queensland with her bub, as she was so passionate about educating women in her region about safe and effective pre and post natal training.
Here is Anna's story …
Tell me a bit about yourself ?
My name is Anna Hirsch and I am 27 years old. I first came to Australia in 2010, leaving everything I knew behind in Germany.
When I arrived I didn't spend a lot of time in the big cities, instead I headed straight to the outback and to get my hands dirty on various stations. When I arrived at a Cattle station just 100km out of the beautiful little town Blackall, I decided that was where I wanted to set roots. As I fell in love with rural Australia and best of all a Queensland grazier !
Fast forward 7 years, after completing university we got married and now have 2 beautiful girls – Emma (2) and Mary (6 months)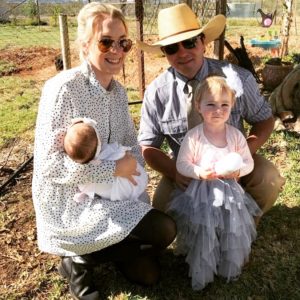 How long have you lived in Blackall QLD ? Where is it located.
Blackall is a small town, located about 964km North-West from Brisbane and 214km South-East from Longreach. I moved to the Blackall region in early 2011 and have lived here in the outback ever since.
How do you find living there compared to Germany ?
Apart from missing my family in Germany, I absolutely love Australia, I also love the rural lifestyle. I love the fact that you can walk down the main street and can chat to so many people, without that it seems forced or inconvenient. I love that the people in rural communities all know and need each other. When training clients I am not just training a client, I am training a person that I might have a coffee with on another day or who is my nurse or any other service provider.
As much as I love to be around people, I also enjoy the isolation in the outback, and being able to go for a peaceful walk while no one is around.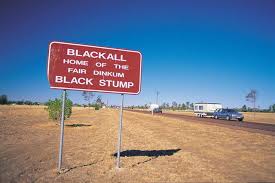 Tell me about your pregnancies ?
Being pregnant with Emma was very straight forward and I had no complications or sickness – I was very lucky. Emma decided to make her big entrance at exactly 38 weeks, needing a little help towards the end, but otherwise very straight forward.
Between Emma and Mary I had a miscarriage that ended up in a D&C, as my body wasn't naturally rejecting the lifeless foetus. At my first ultrasound at nearly 7 weeks we were unable to detect a heartbeat and the measurements were too small for that stage. After several blood tests, detecting that my hormones were still on the rise, we had another scan at 10 weeks without success. I was nearly 11 weeks when I had the D&C.
It didn't take long to soon fall pregnant with Mary. I was a bit emotional and didn't want to get too excited before my first scan – I think I may have cried a little when I saw her little heartbeat. Same as Emma's pregnancy I was very lucky. However at my scan at 32 weeks we discovered that Mary was in a Frank breach position so it planned that I have another scan at 36 weeks – in case she turned.
So 4 weeks later I went in to have another scan and little Mary was still in Frank breech. I had Emma at the Roma Hospital, so it made sense to me to have Mary there as well. However, as it was the closest small town hospital (with a maternity ward) they only do low risk deliveries. Therefore the only option I had was too book in for a C-Section. I want to say at this stage that I have the upmost respect for women who had or will have C-Sections. However I am very scared of surgery, so I started looking for alternatives and wanted to get a second opinion. At 37 weeks I drove myself with our 2 year old and dog to Brisbane to see another doctor there.
Long story short, I was able to* have Mary in a vaginal breech birth at 38 weeks exact. I couldn't have asked for a smoother delivery.
(please note there are a number of factors we had to take into account, when you try for a vaginal breech delivery and this option does not suit everyone. I worked with my OB in Brisbane to achieve this
Did you exercise during pregnancy ?
With Emma: No. There weren't really any options out here for me that I was comfortable with and I wasn't a Certified Trainer then. I also wanted to embrace the fact that this is my last quiet time for a very long time ! But if I had the option for safe exercise back then I would have done so.
With Mary: Yes. I felt it gave me more energy to deal with our toddler and on the days I didn't exercise I wished I had. I was also doing my PT course at that time too, so it was great to try some new things, as long as I listened to my body and felt comfortable.
How did you nourish yourself during pregnancy – any cravings ?
Well, funny thing when you live a long way from town. I was craving plenty of things – mainly bad stuff like doughnuts and biscuits. But I couldn't just walk down the street to buy some, so I barely had any of the things I craved ! With Emma, I couldn't stand the smell of cooking meat (which is pretty inconvenient when you live on a cattle station) or eating carrots, but I seemed fine with Mary and didn't really have any foods that put me off.
What is like living remotely and being pregnant ? 
It can be challenging at times. In the early stages of pregnancy, when you would like to take some medication for morning sickness or heartburn (I had that from Day 1) you have to drive yourself an hour into town first to see your GP. The GP and midwife appointments are pretty good, as we have both in Blackall.
Scans and seeing an obstetrician are a different story though: The closest one for Blackall would be Longreach (2 hours away). But if you want to have the 12 week …. Scan, you have to drive to Emerald (4 hours away). There are some fly-in Physios that come to town every 2-4 weeks for a few days, but otherwise you will have to drive to a bigger town as well.
Even though Blackall has a hospital, they don't have a maternity ward anymore. So again the closest maternity hospital would be Longreach, but a lot of women travel to Rockhampton, Toowoomba or Brisbane to have their baby. So this means you leave home around 4 weeks before your due date and wait for the baby in accommodation close to the hospital. So, apart from that you are literally playing the waiting game it can be financially straining, when you have to pay for petrol, accommodation etc for longer periods on top of medical bills.
You are now Certified in Pre and Post Natal Fitness – what you want to offer the women in your area ?
I just started HirschFitness in Blackall and offer my PT Services twice a week (Mondays and Thursdays). From my personal experience, I know there are very little/to no services for outback pregnant and postnatal women in regards to fitness and rehabilitation. There are no women's health physios close by or under a 2 hour drive. So where do we start? How do we know we are healing correctly post birth, how do we know we doing the right exercises for our bodies during the pre and postnatal. This is a subject I am extremely passionate about and this is why I decided to get certified in pre and postnatal fitness.
No more tip toeing around this subject. I am talking about the issues all women face, including women in the outback…. incontinence, prolapse, abdominal separation, c-section, overall wellbeing, mental health etc. I find that in rural areas we are all fine talking about any injuries, but as soon as the V-word falls everyone blushes as they are some what conservative. I would like to normalise talking about women's bodies and that we all can be proud of what our bodies achieved or are currently achieving and not be afraid to speak up and consult a specialist if something isn't right.
Any advice for any Mums having difficulty during or after pregnancy ?
One big one is to talk to other mothers or mothers-to-be. You will find that none of us have the perfect children or perfect days.
It is ok to not be ok. It is ok if you don't enjoy being pregnant or are not bonding with your newborn straight away. That doesn't mean you don't love your child.
You are doing a great job, you don't have to google if you are doing the right thing every 5 minutes. Follow your instincts. Everyone has a different routines and strategies for their children. If someone is giving you advice, that doesn't mean they think you are doing it wrong, but want to help you. You also don't need to take on everyone's advice. Just trust your own judgement.
If you live in Blackall QLD or the remotely and need advice on Pre and Post Natal Fitness.
Make sure you get in touch with Anna at HirschFitness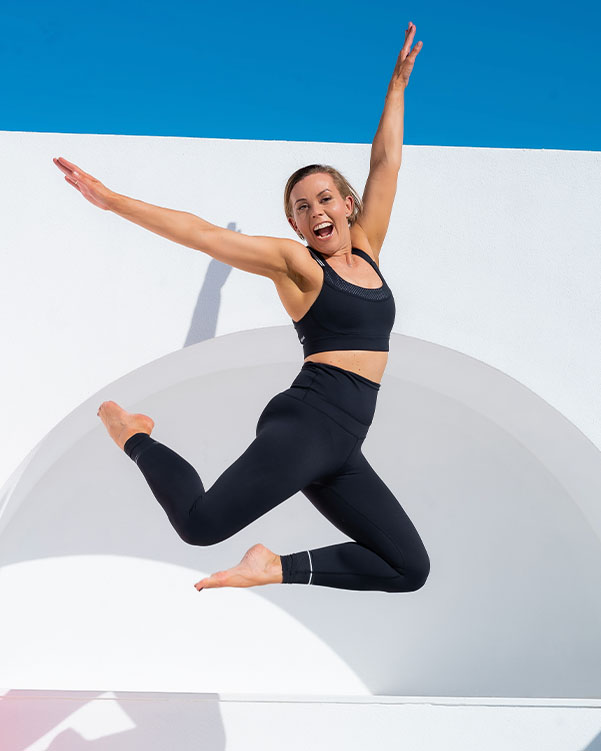 Dahlas Fletcher is one of Australia's most respected and successful certified and experienced Pregnancy and Female Fitness Trainers. Her goal is to help you be the happiest, most fabulous version of yourself, inside and out.