A question I am often asked…how do I lose or avoid a "mummy tummy" or postpartum "pooch" ?⠀⠀⠀⠀⠀⠀⠀⠀⠀
Many women have only 1 goal post-pregnancy to lose baby-weight ! However realigning the joints, spine & pelvis plus reconnecting fascia or connective tissue should be made a priority to prevent muscle imbalances especially in the core.
Posture and Postpartum Pooch
Look closely at the image above – do you see one key thing that a correctly aligned posture improves ?
It's the core. ??
That's right you are going to heal your core more effectively and lose that "mummy tummy" sooner if your posture is aligned …go for shoulders over ribs and head on top of spine. Try my workout below to help you do this and learn all about intrinsic core synergy !
Standing pregnancy and postpartum core workout  – avoid Mummy Tummy
Improve your posture and heal your diastasis recti.
Improving your posture and alignment will also help to prevent, heal and reduce your diastasis recti DR or abdominal separation.
Poor posture that is maintained over numerous hours and days, during daily activities can contribute to this condition…be conscious of how you carry your toddler, handbag and how you sit daily at a desk or while feeding your baby.
Your pelvic floor is also the foundation of your core so ensuring this muscle remains toned and functional during pregnancy will help your diastasis heal more effectively and your "mummy tummy" post birth.
Safe and effective exercise during pregnancy plus, good nutrition and avoiding excess weight gain will also be a fantastic foundation to help reduce separation.
Avoiding excessive abdominal separation, will also assist with effective healing post birth and reduce some of the issues associated with DR. Including complaints such as lower back and hip pain, poor posture, hernias, leaking (bladder control issues) and a "mummy tummy" that won't go away.
If you are not sure what diastatis recti is or how to measure it postpartum (I recommend only from about 15 weeks post birth) – check out this blog post.
In Summary
Avoiding a mummy tummy or postpartum pooch can start with training your core effectively during pregnancy – grab my complimentary core training guide here. Realigning your posture, takes consistent daily attention, not only during a workout but as you move about your daily actions – including breastfeeding. Re-align your shoulders over your hips and tune into how much better that feels, then it will become second nature.
Dive deeper more about the importance of posture and alignment during and after pregnancy here. Plus effectively healing your abdominal separation right here.
Plus don't forget my Core Training Guide
Want more Bodyfabulous expert advice?
Join my Facebook Community #BFabSquad – post your questions there, I would love to help you on your pregnancy and postnatal journey.
xx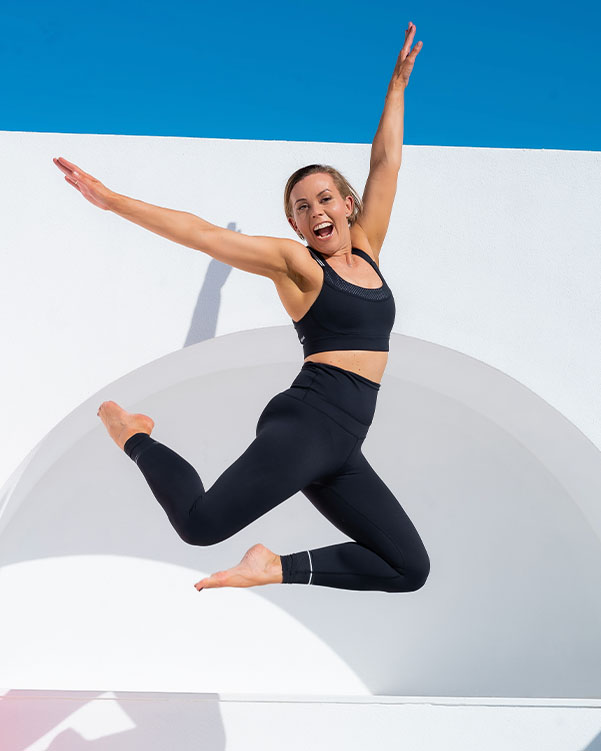 Dahlas Fletcher is one of Australia's most respected and successful certified and experienced Pregnancy and Female Fitness Trainers. Her goal is to help you be the happiest, most fabulous version of yourself, inside and out.