This bliss ball recipe is a lovely festive fun treat for all the family.
My favourite homemade chia cacao protein bliss balls are simple dipped in white chocolate then topped with an organic sugarfree cranberry and our home grown mint leaves.
Ingredients
110 grams raw almonds
110 grams pitted dates
45 grams coconut oil
35 grams organic desiccated coconut
30 grams raw organic cacao powder
1 tablespoon chia seeds
Festive Toppings
Melted white chocolate
Sugar free cranberries
fresh mint leaves
Instructions
Place almonds into thermomix or high speed blender – blend 20 seconds (speed 9 TM)
Place all other ingredients (except toppings) into blender / bowl and whizz up for another 20 seconds (speed 9 TM)
Roll into bite sized balls
Dip into melted white chocolate
Top with half sugar free cranberry and mint leaf
Suggestion
For a choc mint version – add 1 drop of doterra peppermint essential oil to the bliss ball mix when blending.
These bliss balls are a little bit naughty and very nice !
Santa will be getting a couple of these too when he visits ?
I would love to know if you make them. Connect with me in my Facebook Community #BFABSQUAD and share your recipe pics
xx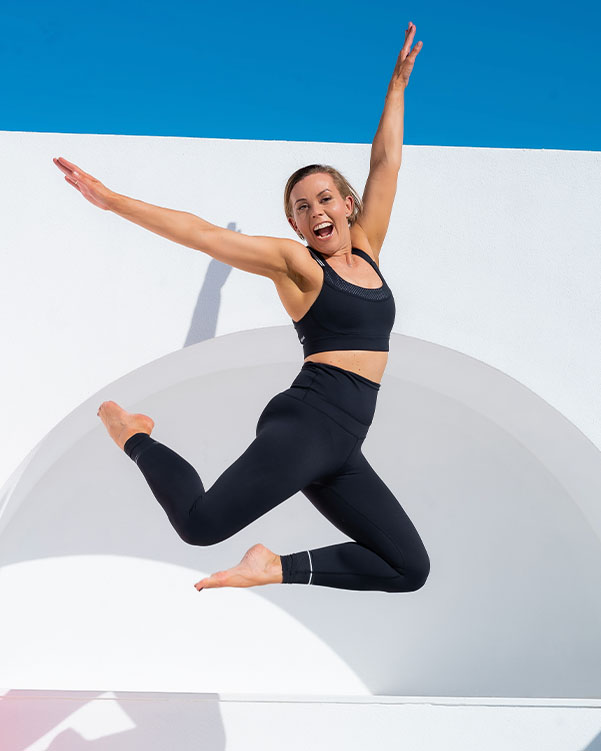 Dahlas Fletcher is one of Australia's most respected and successful certified and experienced Pregnancy and Female Fitness Trainers. Her goal is to help you be the happiest, most fabulous version of yourself, inside and out.