Today instagram released VIDEO posts.
Justin Bieber this weekend became the first Video Instagram user to earn 1 million Likes on a very simple shirtless video post. I admit I am a "Bieliber" – the boy is kinda cute and hard to resist especially as my eldest son is a big fan of hip hop dancing and music. Above all Justin Bieber is talented, this truly shines through in his new album Believe Acoustic. Most importantly his talent was fostered by his very dedicated mother with full support of his family. I just hope with all my heart he doesn't end up on the same sole destroying path as many other young celebrities.
click here to watch Justin Bieber's Instagram Video
Many other celebrities were quick to follow with Instagram video posts including the original founder of "selfies" media manipulation and "media self promotion" the one and only Madonna
To watch Madonna's video, click here.
Yes she is promoting one of her classes at her gym "Hard Candy". However you can't deny Madonna is also promoting herself, her body and above all her "brand".
Personally I have come to believe that the cultural obsession with the "famous" undermines us in our efforts to honour ourselves.  It is so hard for us to escape celebrities, their ideals, their bodies and their beliefs as we are virtually smothered in it daily by the likes of instagram, facebook, twitter and all other free and easily accessible media forms.
I am much more interested in how everyday people, yes the ones like you and I, overcome challenges, face adversity and achieve basic milestones. Which for a new mother could simply be washing her hair or getting both a toddler and a newborn to have a nap !
All too often the famous are just over-compensating for their own securities and even if they are truly worthy of our respect there is something self deminishing about this perpetual elevation of them. All that wonderous magnificence that we embody gets put off to the side as we crank our necks to look up at someone we don't even know.
Kim Kardashian  just had a baby girl so it is inevitable that on the horizon lurks another "how I lost my baby weight" celebrity story. Do yourself a favour ignore it, I am sure you have much better things to do. Or if you do want some tips on getting back your pre-baby body read something that is actually realistic & achievable. Click Here
Above all, try to remember the real star is you, the one who carried a baby and gave it the gift of life. Yes you may not have slept a wink and feel ragged, but you are present here and now and have been blessed with a beautiful family.
The next time you are putting your little one to sleep, cherish the moment – put your phone down, stop looking at instagram. twitter and facebook. Who cares what those people (yep the airbrushed ones who you hardly know) are doing. Instead stroke your baby's head, count those beautiful little eyelashes then close your eyes drift off  you deserve a simple moment of serenity.
Love and hugs xx Dal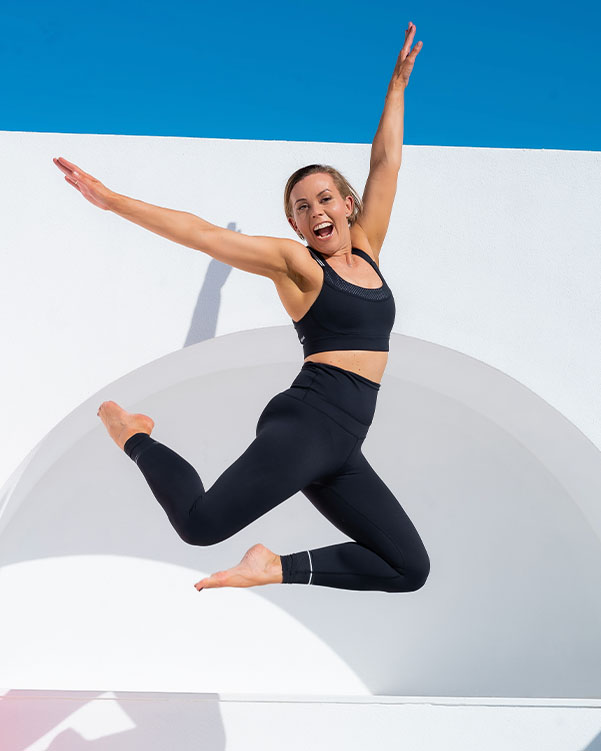 Dahlas Fletcher is one of Australia's most respected and successful certified and experienced Pregnancy and Female Fitness Trainers. Her goal is to help you be the happiest, most fabulous version of yourself, inside and out.