Bliss balls are a wonderful snack, if you are pregnant. They help curb cravings plus are great to keep in your bag when you are out and about and a bit stuck for suitable pregnancy food. This bliss ball recipe is also great as an after school or toddler snack.
They are vegan, dairy free, gluten free, paleo and delicious !
Snowball Bliss Balls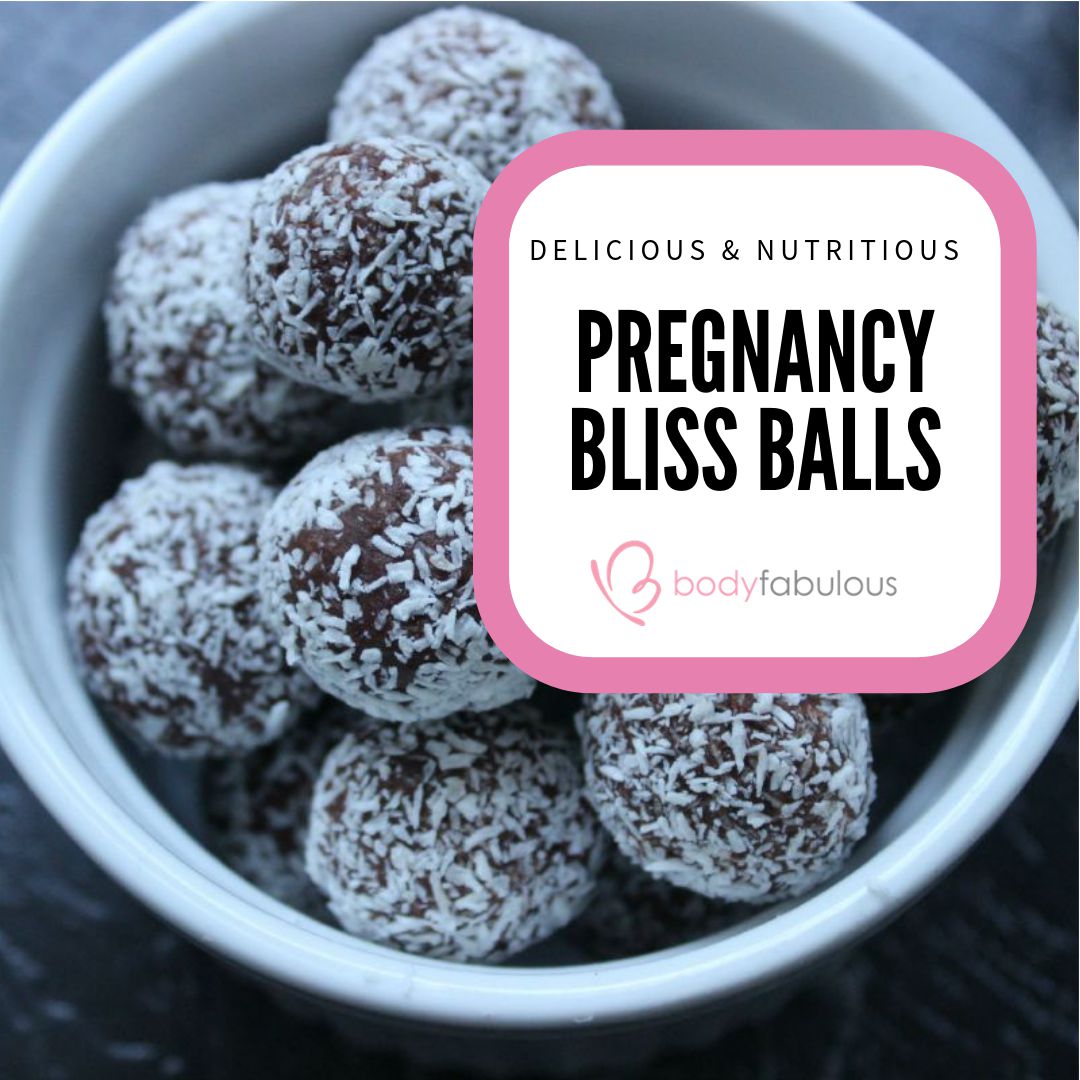 Ingredients :
1 Cup Cashews
1 Cup Almonds
¼ Cup Maple Syrup
1 Cup Pitted Dates
2 Tablespoons of Nut Butter
1 Tablespoon of Tamari (or Soy Sauce)
2 Tablespoons of Vanilla Extract
Dash of cinnamon
Shredded Coconut for rolling in "snow"

Method :
Grind all the nuts into a powder in your food processor. Add in dates, maple syrup, tamari sauce, nut butter, cinnamon, and vanilla. Process until thoroughly blended. Roll the mixture into a ping pong sized ball & coat them in either shredded coconut 'snow'!
Store the bliss balls in the fridge. I almost always make a double batch. .. as they will be eaten quickly !
TIP : You can also serve these snowball bliss balls at parties on a stick as a healthy alternative to cake pops !
Looking for some other awesome snacks – check out my freebie pregnancy and postpartum snack guide.
xx