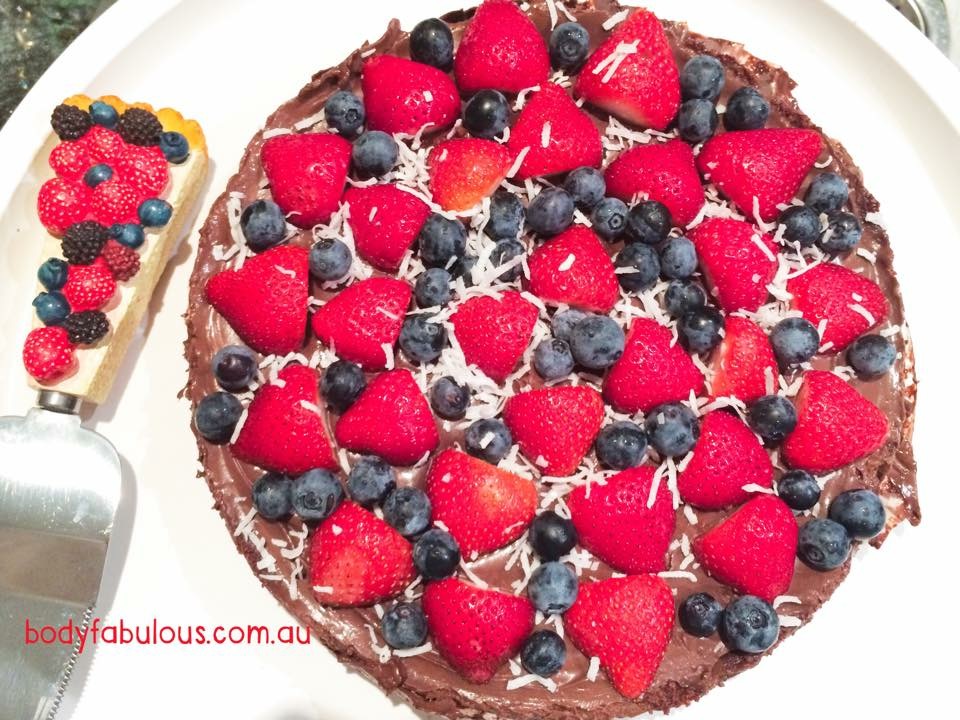 This is one of my favourite desserts to make and eat ! A guaranteed crowd pleaser is this gluten free, dairy free, and refined sugar free Chocolate Hazelnut Tart.
One of the main ingredients that makes this dessert so chocolatey and nutritious is Cacao.
Cacao is a natural, vegan source of magnesium and iron – both essential minerals for during and after pregnancy. Cacao also contains powerful antioxidants, including flavonoids such as anthocyanidin and methylxanthine which assist in neutralising free radicals, increasing metabolism and naturally stimulating the body.
Recipe: Chocolate Hazelnut Tart. Vegan, Gluten Free, Dairy Free
Serves approximate 10 people (it is very rich).
Difficulty : Super easy to make.
PREP:

15 mins

COOK:

10 mins

READY IN:

2 hrs 25 mins
Ingredients
220 g

 

hazelnuts

30 g

 

shredded coconut

40 g

 

raw cacao powder. I use organic/no nasties

50 g

 

raw coconut sugar

2 tbsp

 

coconut oil

pinch

 

salt

1x 240 ml

 

can coconut cream

280 g quality

 

dark chocolate

 chopped. Use Lindt if you are dairy free.

fresh berries to serve
Instructions
Preheat oven to 180ºC
Lightly grease your tart pan with coconut oil and set aside
Process hazelnuts and shredded coconut together in a blender/food processor or Thermomix until it becomes a fine meal
Add the cacao powder, the coconut sugar, coconut oil and salt, and blitz again until combined
Press into your tart pan and bake for 10-15 minutes; set aside to cool
In a small saucepan, bring the coconut cream to a gentle simmer, and add broken chocolate
Stir continuously until smooth and velvety and pour into tart pan
Refrigerate for 2-3 hours then top with berries and coconut and serve with fresh cream or coconut yoghurt !
Keep in the fridge …if it lasts that long.
Recipe is from Veggie Head.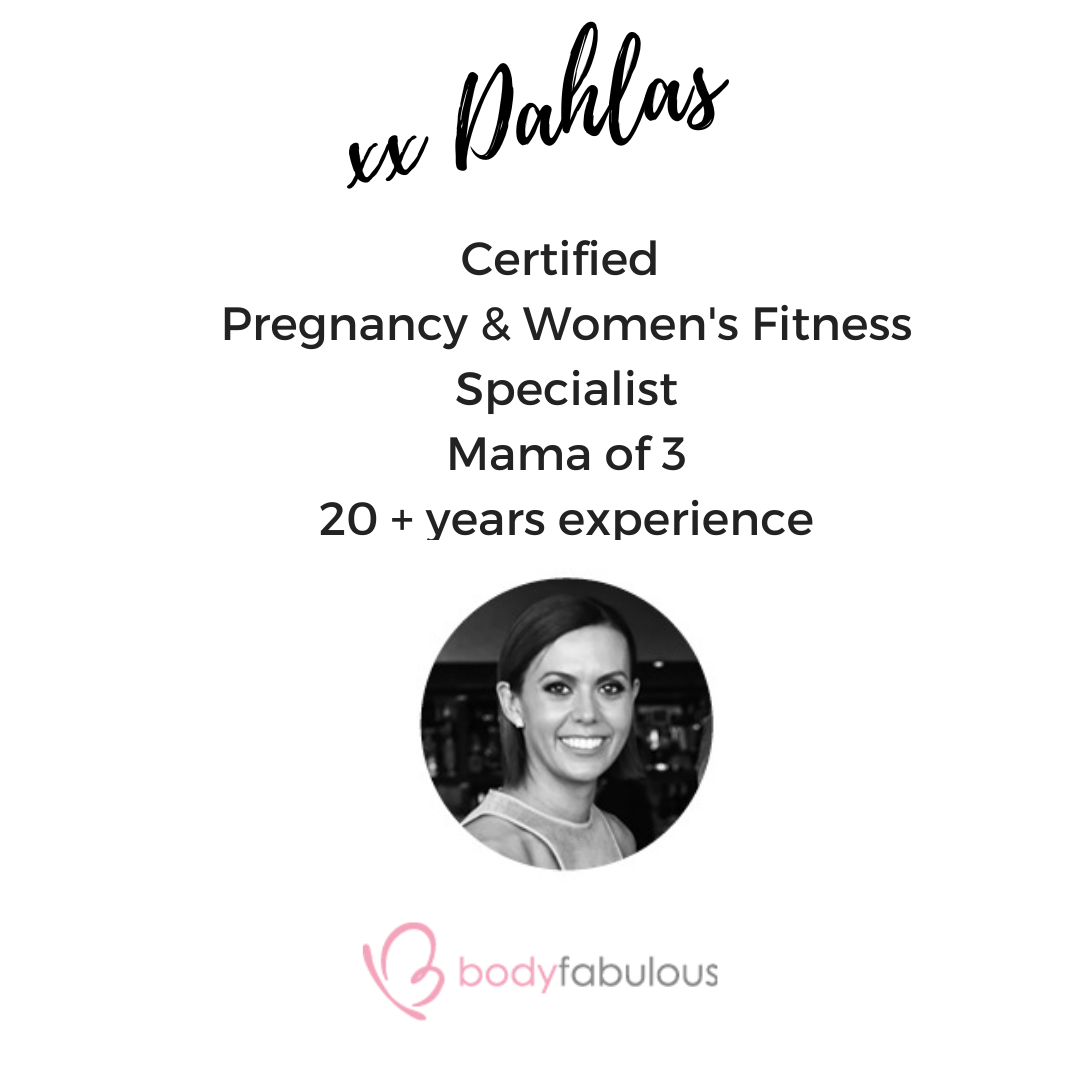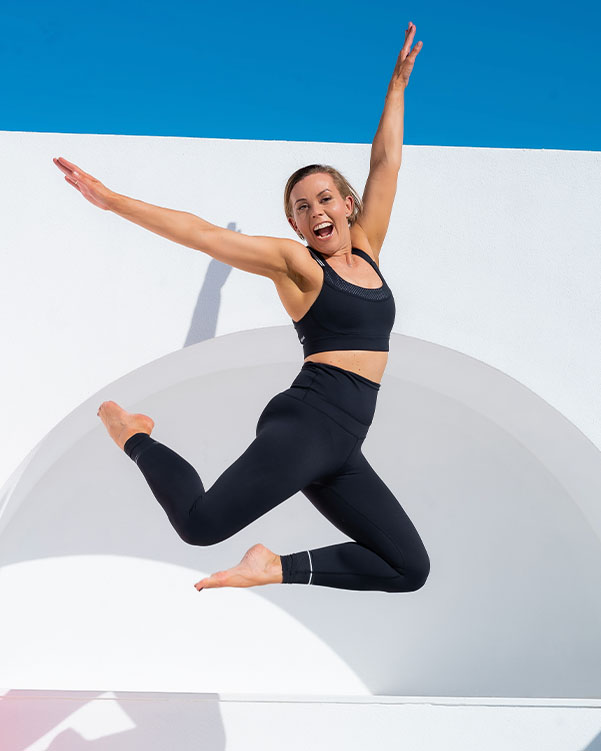 Dahlas Fletcher is one of Australia's most respected and successful certified and experienced Pregnancy and Female Fitness Trainers. Her goal is to help you be the happiest, most fabulous version of yourself, inside and out.