It is not uncommon to experience leg cramps and restless legs during pregnancy, particularly in the 3rd trimester. Many pregnant women experience some form of muscle spasms in their legs, with cramping being more frequent whilst sleeping.
Leg cramps during pregnancy may be caused by the following :
Additional weight gain of pregnancy
Changes in your circulation with pressure from the growing baby on your nerves and blood vessels
Limited movement / if you are in active during pregnancy.
Postural alignment changes
Mineral /Electrolyte deficiency – particularly magnesium and potassium.
How do you treat and avoid leg cramps during pregnancy ?
Exercise regularly including safe and gentle stretches.
Improve your mobility and posture – correct alignment of your body can help take pressure of your legs and hips.
Rest with your legs elevated
Wear supportive compression stockings or leggings.
Have a regular massage – of legs / calves.
Potassium and magnesium are both considered key minerals that your body needs. These minerals are known as electrolytes and influence the volume of water in your body and your pH levels. Sweating and vomiting (hello morning sickness !!) causes your body to lose these valuable electrolytes, which may negatively affect your body and lead to painful muscle cramps. A natural way to improve these levels are to eat bananas – high in potassium and drink unsweetened coconut water naturally full of electrolytes. My nutrition guide should help.
Please contact your medical practitioner if leg cramps are severe or persistent.
I would love to help you with a safe and effective exercise program to improve your circulation to help avoid cramps. Contact me.
Or grab below my FREE GUIDE on training your core during pregnancy and postpartum (including videos)
xx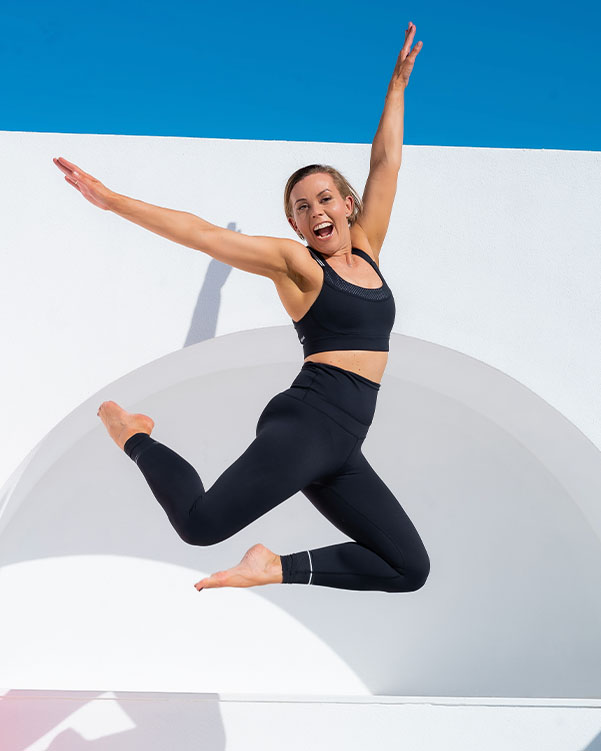 Dahlas Fletcher is one of Australia's most respected and successful certified and experienced Pregnancy and Female Fitness Trainers. Her goal is to help you be the happiest, most fabulous version of yourself, inside and out.