This delicious home-made granola is healthy and packed with essential nutrients and healthy fats for wellness during pregnancy and postpartum. You can eat it for breakfast, as a snack ….or I am a big fan of yummy breakfast items for dessert !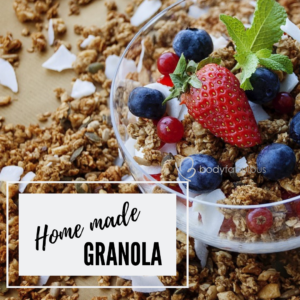 Homemade healthy granola recipe
Ingredients :
3 cups rolled oats
1 cup shredded coconut
1/2 cup dried cranberries
1/2 cup chopped almonds
1/2 cup chopped walnuts
1/3 cup pepitas (pumpkin seeds)
1/3 cup sunflower seeds
1 tbsp chia seeds
1 1/2 tbsp ground cinnamon
1/4 tsp nutmeg
3/4 cup coconut oil
1/2 cup maple syrup (or raw honey or rice malt syrup)
How to make healthy granola :
Preheat oven to 180 line baking tray with paper.
Mix all dry ingredients together and pour coconut oil and maple syrup and mix again. Pour into baking tray and bake for 12 mins take out and stir continue this every 4 mins until golden brown.
Note : it will not go crunchy until it cools and when cooling stir a few times so it doesn't stick together, especially if you use rice malt syrup.
Generally only need to put back in oven for 4 mins 3 times – until it is toasted.
Serve with full fat greek yoghurt and top with your favourite berries or carry a little around with you in your handbag (especially the chunky bits) for a fabulous pregnancy snack !
Enjoy!

p.s if you don't feel like cooking check out my chia pudding recipe and grab my complimentary nutrition guide here.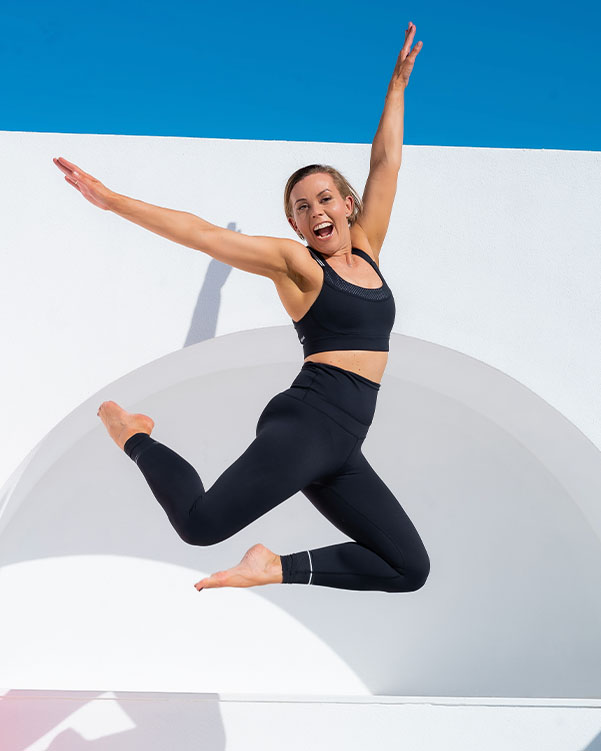 Dahlas Fletcher is one of Australia's most respected and successful certified and experienced Pregnancy and Female Fitness Trainers. Her goal is to help you be the happiest, most fabulous version of yourself, inside and out.