At my Free Pregnancy Fitness Seminar on Friday evening, we all munched on these delicious Chocolate Caramel Almond Hearts.
An easy recipe that is high in healthy fats and natural protein and is sugar free.
Recipe Healthy Choc Caramel Almond Hearts
Ingredients :
1 cup of dry roasted almonds
1 tbsp cacao powder
Generous pinch of good quality sea salt
2 tbsp rice malt syrup
1 tbsp coconut oil
Directions :
1. Process the nuts, cacao and salt until crumbly. (in a food processor, high speed blender or thermomix)
2. Add the rice malt syrup and coconut oil and re-process until a sticky dough is formed. The rice malt syrup gives the sticky caramel texture.
3. Using a teaspoon as a guide press the mixture into a silicone mould – I found my heart moulds for 99c at IKEA !
Or you can roll the mixture into small balls, or press into lined tray.
4. Freeze for at least 2 hours (if mixture is in a tray – cut into bite size pieces before serving)
5. Remove from Freezer and pop out of moulds then, let soften at room temperature for approx 15 mins before serving
6. Will keep in an airtight container in the freezer for 3-4 weeks …if they last that long !
TIP : if you eat peanuts, these can be substituted for the almonds for more of a "snickers" taste
For additional yumminess roll or top your bite size pieces in coconut or home-made / refined free chocolate. Perfect to serve at your next festive function !
Recipe is refined sugar free, paleo, gluten free, dairy free.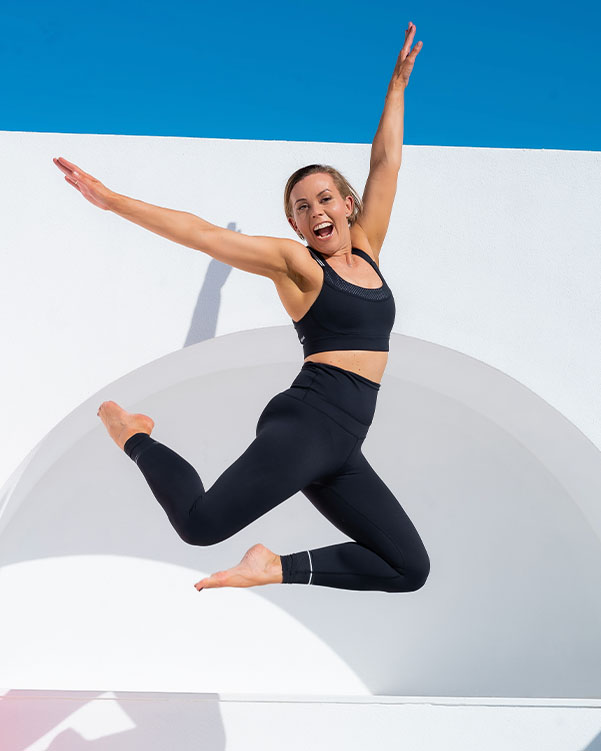 Dahlas Fletcher is one of Australia's most respected and successful certified and experienced Pregnancy and Female Fitness Trainers. Her goal is to help you be the happiest, most fabulous version of yourself, inside and out.