If you have seen my Instagram page you will notice I am slightly obsessed with Brisbane's infamous –  NODO DONUTS
Kate from Nodo kindly sponsored my last Pregnancy Wellness Workshop so all the ladies who attended could enjoy a gluten free, baked – not fried hand made healthy donut from Nodo. These donuts not only look pretty but taste out of this world.
I am not as clever as Nodo Kate, however my dear friend Kath in the UK came up with an awesome recipe for "Healthy Donuts."
These donuts are perfect if you are having chocolate cravings or are looking for a little sweet treat alternative for your toddler. They are refined sugar free, nut free, gluten free/grain free and full of healthy fats for growing little bodies.
You can find the original recipe on the amazing Elana's Pantry.
Kath however did alter it slightly as per below :
Grain Free Donuts
Ingredients
¼ cup almond flour (or coconut flour for nut free option)
¼ cup cacao powder
¼ teaspoon celtic sea salt
¼ teaspoon baking soda
4 large eggs
½ cup grass fed butter (or coconut oil)
3 tablespoons maple syrup (or sweetner of choice – I often use date paste)
Optional Topping
½ cup 70% organic chocolate
1 tablespoon of coconut oil or ghee
Directions
In a food processor (or high speed blender or thermomix) pulse together  flour, cacao powder, salt, and baking soda
Pulse in eggs, coconut oil, and maple syrup until thoroughly combined
Fill each doughnut well half way full of batter
Bake at 350° for 15-18 minutes
Remove doughnuts from donut pan and place on a cooling rack.
In a saucepan, melt chocolate and ghee/coconut oil
Drizzle doughnut with chocolate glaze
Alternatively coat with a mix of cinnamon and rapadura sugar as per image below
Cool and serve
Makes 30 mini donuts – plenty for you and the kids (yippee !) or 6 larger donuts.

Here are Kath's mini chocolate donuts.
Or you can make larger donuts like my cinnamon ones below.
Pick up a silcone donut baking mould from Nodo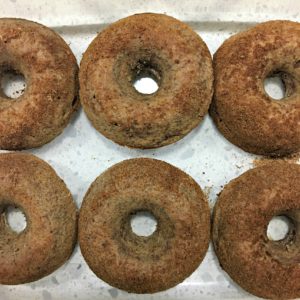 Grab my Free Pregnancy Exercise Guide including nutrition tips below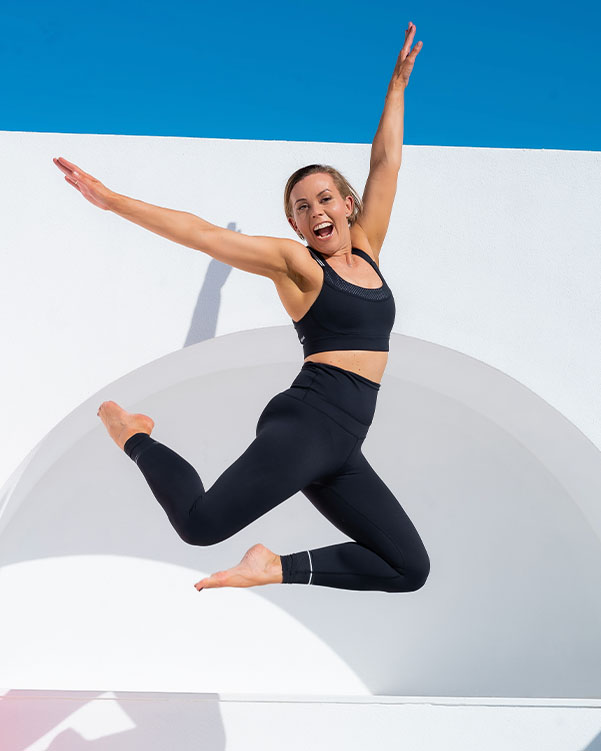 Dahlas Fletcher is one of Australia's most respected and successful certified and experienced Pregnancy and Female Fitness Trainers. Her goal is to help you be the happiest, most fabulous version of yourself, inside and out.