Foam Rolling during and after Pregnancy is a fabulous way to release your lower back and hip pressure, and tight glutes. Also if you are experiencing leg cramps and any swollen limbs, foam rolling is a fabulous way to incorporate regular movement into your day. It should help alleviate any discomfort.
My short video will show you how to use a foam roller safely and effectively during pregnancy and beyond
Ongoing Pain ?
If you are having ongoing uncomfortable hip pain, groin pain, pelvic pain or lower back pain. Or finding it uncomfortable to walk or roll over in bed please check out these details on Pelvic Instability or SIJ / SPD pain to learn about managing this common prenatal and postpartum condition.
Why use a foam roller ?
All of my clients have found fabulous benefits by learning simple foam rolling release exercises. If you are limited in your range of motion a foam roller is simple and effective way to relieve tension. I recommend if you find a bit of relief in your low back/or sacral area or hips, especially spending 30 to 60 seconds releasing then I recommend you try to do foam rolling on a daily basis. Your body will thank you !
Simple tips for making foam rolling release most effective:
Gently engage your deep core muscles – don't grip them !
Lengthen tall through the top of your head
Move s-l-o-w-l-y
Breathe, long deep + slow at all times
Soften those tense shoulders and hips – don't transfer the tension to your face by clenching your jaw
Look for any coning or doming in your abdominal wall. If this happens change your position.
My favorite foam roller is by Trigger Point and you can find it here on Amazon – plus because it's hollow you can easily travel with it! I never get on a plane without mine (stuff some clothes inside so it's doesn't take up much space).
For more safe and effective Pregnancy and Post Natal exercises make sure you subscribe to my You Tube Channel.
Plus grab my FREEBIE guide to PREGNANCY EXERCISE here 
xx


p.s always be sure to discuss your workouts with your doctor and if something doesn't feel good for your body, please trust your instincts and don't do it !
*this article contains Amazon affiliate links, all opinions are completely my own and I only recommend products I actually use and trust !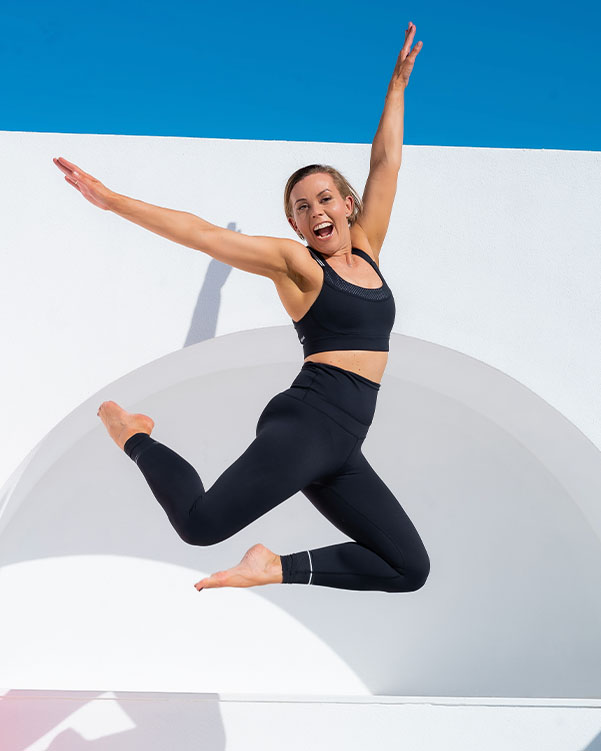 Dahlas Fletcher is one of Australia's most respected and successful certified and experienced Pregnancy and Female Fitness Trainers. Her goal is to help you be the happiest, most fabulous version of yourself, inside and out.