Eggs are fabulous superfood for both during and after pregnancy. They are a convenient source of protein and also packed with essential vitamins and minerals that are commonly lacking in many women's pregnancy and postpartum diet.
Forget cholesterol concerns and learn about Choline in eggs
Choline is found in egg yolks and has the same if not more beneficial effects on a developing baby as folate. It is an incredible vitamin and mineral for fetal development. Please ignore the advice that you might hear that egg yolks are full of cholesterol – this is incredibly out of date ! A recent US study recently found that eating 3 eggs / day increased choline levels in young people by 20%, when compared to daily choline supplementation.
Also a recent study from University of Sydney found eating up to 12 eggs per week for a year did NOT increase cardiovascular risk factors in people with pre-diabetes and type 2 diabetes. You can read more here.
Furthermore, there is recent evidence to suggest that consumption of eggs every day is NOT associated with increased risk of coronary heart disease. 
Unfortunately most women only consume a fraction of the choline they need during pregnancy partly because food sources are limited or they are worried about eating egg yolks. Eggs are a superfood you need 450mg of choline daily during pregnancy so please eat EGGS for optimal fetal development – just ensure if you are pregnant that the yolks are not runny to avoid any risk of listeria.
5 Easy ways to eat eggs during and after pregnancy
Boil up an extra dozen eggs and keep them in the fridge. Snack on a hard boiled egg with salt and pepper !
Smash hard boiled egg on sourdough with avocado or grass fed butter (fats are also essential during pregnancy postpartum learn why)
Make a curried or deviled egg sandwich – add your favourite veggies or crisp lettuce !
A breakfast of champions – fry up in ghee an egg, sauted kale and bacon ! Delicious and nutritious
Add hard boiled eggs to your favourite salads like my favourite quinoa salad
Trust evidence based nutrition Guidelines
If you are looking for current evidence based nutrition guidance for your pregnancy, I highly recommend the book, Real Food For Pregnancy  Which covers in more detail all the low down on eggs and why they are essential both during and after pregnancy.
You can also grab my complimentary prenatal and postpartum nutrition guide here.
xx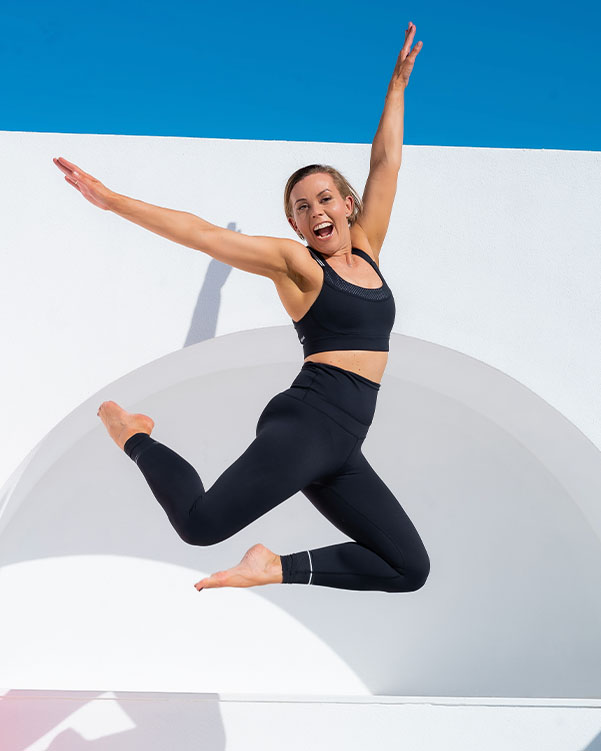 Dahlas Fletcher is one of Australia's most respected and successful certified and experienced Pregnancy and Female Fitness Trainers. Her goal is to help you be the happiest, most fabulous version of yourself, inside and out.