If you are pregnant, I highly recommend you watch these four TED TALKS  that are are by professional experts and their information is all supported by data. Many pregnant women I encounter are overwhelmed by the plethora of information found online or from friends and family. I personally find it is much easier to wade through the information overload if you narrow it down to evidence and experienced based perspectives.
So plug in your ear buds, or sync the below videos to your bluetooth so you can listen as you get ready in the morning, drive to work or while you are busy nesting ! After listening or watching I would love to know what you think. Share your thoughts in my Facebook Community called the #BFABSQUAD
What we learn before we're born – Annie Murphy Paul
This pregnancy TED TALK  below will totally change the way you think about the little person growing inside you. Annie Murphy Paul who is a scientist and mother explains in details the amazing thing your baby is learning and discovering in utero before you meet them.
2. Own Your Body's Data – Talithia William
Statistician Talithia William will change your perspective about your personal ability to be in charge of your body. She teaches about tracking your own body through temperature, weight, and even intuition. The latter being something I truly believe is very powerful as you journey into motherhood. Your gut instinct or mama instinct is amazing so really start to trust it. I am always advising my clients to listen to their inner voice and trust if a movement doesn't feel right, just don't do it. This magical intuition is also why mama's always hear their babies cry before anyone else  !
During pregnancy there is a lot of power in understanding your body and your birth choices. This will put you back in charge of your birthing experience, rather than feeling totally lost. Get further empowered by my blog post with 3 birth experts right here also get moving in tune with your instincts during pregnancy safely and effectively with my online pregnancy and postpartum membership THE BFAB METHOD.
3. Why Fathers Should be Present at Birth – Debrah Lewis
Scientist Debrah Lewis discusses in this TED TALK the incredible evidence that a father plays in the birthing process. Her talk explains that father's, when in the delivery room, experience a flood of oxytocin similar to the mother's. Having the father present and involved in the pregnancy and birth is not only beneficial for the baby, but it importantly provides the baby's father the important experience of feeling like an equal role model at a pivotal moment in child's life. Babies need their Dad's, and this video will help you understand and appreciate your partner's role.

4. In Praise of Slowness – Carl Honore
As you enter the wild crazy haze of motherhood Carl Honore's talk will remind you to find your "inner tortoise". We live in a time where "even instant gratification takes too long" – this can cause many to miss out on those simple but precious parenting moments because of the hustle of life. I love how Carl Honore advises that.." by slowing down at the right moments, people find they do everything better." This is just like my favourite poem called Slow Down Mummy – you will find it here.
Final words
I hope this has given you a little inspiration as you navigate pregnancy and journey into motherhood. Information that is evidence and experienced based is so powerful. That is one of the reasons why I love TED talks so much. I also thoroughly enjoyed interviewing evidence based pregnancy nutritionist Lily Nichols – catch her interview right here.
xx

P.S Want to train safely and effectively during your pregnancy with a fully certified and experience pregnancy and postpartum coach ? Join my online pregnancy and postpartum membership THE BFAB METHOD – find out more here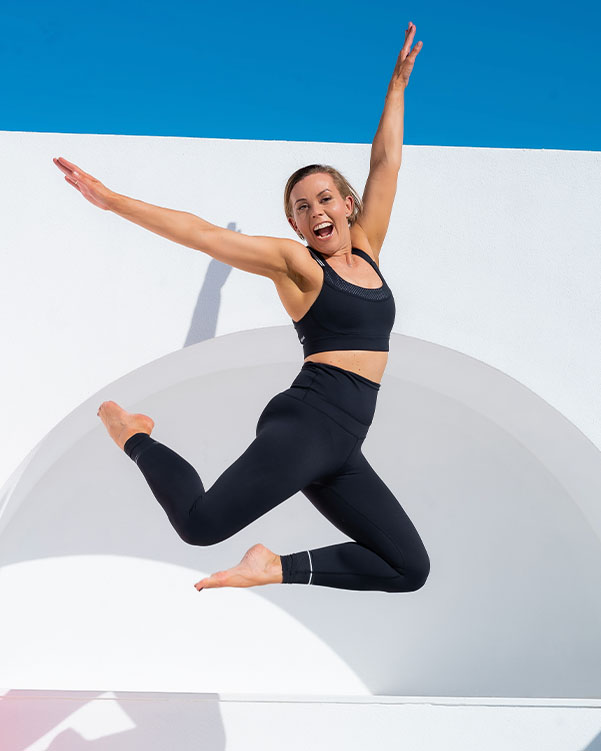 Dahlas Fletcher is one of Australia's most respected and successful certified and experienced Pregnancy and Female Fitness Trainers. Her goal is to help you be the happiest, most fabulous version of yourself, inside and out.