To make shopping, mama life and preparing for your new addition easier here is a list for you of HEALTHY STORABLE FOODS that you can take to the grocery store, create a shopping list from or if you are nesting prior to you baby's arrival why not stock up and re-organise your pantry !
In the list below you will find produce divided by storage FRIDGE, FREEZER OR PANTRY plus extra tips and typical shelf life.
PLUS some bonus ideas and an exclusive discount from Seed & Sprout to help "un-plastic" the world when you go shopping and store your items.
Click on any of the images and enter the code : MATESRATES at the Seed & Sprout checkout to get $10 off any order
Please also be aware below is a generic list so some items may not be available in some parts of the world due to seasonality.
I would also love to hear any of your suggestions – connect with me in my Facebook Community here
Fresh Produce
The suggested storage times are based on fresh produce purchased from a market or quality local fruit store (supermarket fruit and vegetables have a shorter shelf life)
Sweet potatoes & potatoes : 3- 5 weeks room temp (cooler climate) / 2-3 months fridge or cold space
Celery : 2-3 weeks fridge
Carrots : 4 weeks in re-usable mesh or silicone food pouches (see image)
Apples : 2-3 weeks in pantry / counter(cooler climate) 4 -5 weeks in fridge
Cabbage : Up to 1 – 2 mths (don't was until you are ready to use)
Onions 4-6 week, 8 months in freezer. Tip : peel / slice and freeze in silicone food pouches
Oranges: 2 months in fridge, 2 -3 weeks on counter
Fridge
There are more options you can add to this fridge list but I have chosen items that last a long time and are high in protein as during pregnancy and after you require 40% more protein – here's why
Eggs : 3-5 weeks in your fridge and 8 mths to a year frozen (shell and store in silicone pouches in freezer)
Greek yoghurt (low sugar) great source of protein 4-5 weeks
Cottage Cheese (high in protein) 4-5 weeks
Cheese slices or block of hard cheese 1-2 months
Laughing cow cheese 5-6 months
Freezer
Buy fresh organic berries (low pesticide) and freeze them or buy frozen 8-10 months
Buy fresh mango (slice up the flesh only) and freeze lasts 8 -10 mths
Frozen vegetables (buy fresh and slice up store in air tight / silicone pouches)or by pre-frozen last 8-10 months try carrot, broccoli, zucchini (I add this to smoothies), spinach, kale, peas, stir fry veggies
Cheese – grate it first then freeze, lasts 6 months
Bread, tortilla wraps, bread rolls, sour dough freeze 4-5 months
Pantry
Most items at 2 – 5 months shelf life if stored in airtight containers (please read packaging to check). Many more options you can add but these are mine go-to's on the healthier side
Nuts – dry roasted almonds, raw cashews, brazil nuts etc
Jerky
Canned Tuna
Legumes
Longlife milk – almond milk, lactose free, full cream
Rice cakes
Rice crackers
Rolled oats
Peanut Butter / nut butter of choice
Canned fruit and vegetables – tomatoes, peaches, pears (no sugar)
Soups (go for natural, low sugar)
Olives
Taco Shells
Sauces – pasta sauce, condiments
Other storage ideas and suggestions
Here are some other storage idea / organisation suggestions to help you as a busy mama or nesting mama !
Why not share some more ideas in our Facebook Community here :
Organise your make-up & skincare, start to clear out any old and toxic filled items. Start replacing them with some no nasties pampering products like my favourites from award winning Australian Merindah Botanicals Skincare and use my code BFAB15 for 15% off any order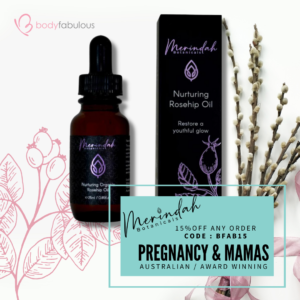 When heading out, keep a few snacks for yourself handy in sustainable food containers . Having your own snacks helps to curb cravings and avoid getting stuck in the food court with limited choices during pregnancy. Grab my snack guide here with 25 nutritious ideas !
Plastic bottles aren't just harming our oceans and waterways – many also contain a chemical called BPA which is linked to reproductive and developmental harm (learn more here about toxic load). Since water is essential, and most of us don't get enough of it, swap those nasty plastic bottles for a reusable plastic-free drink bottle! One giant kick in the pants for single-use plastic water bottle consumption.
Shop local and in bulk In today's fast paced world there is a huge need to get back to basics- to keep things as simple as possible. This is exactly what bulk buying is about. It also helps you to think about your food waste and the amount of packaging being used. Before you know it, you will be thinking of ways to shop more conscientiously in every aspect of your life ! Check out Seed & Sprout bulk bags and our pantry jars
Happy shopping, sorting and storing and don't forget your special offer from Seed and Sprout enter the code : MATESRATES at the Seed & Sprout checkout to get $10 off any order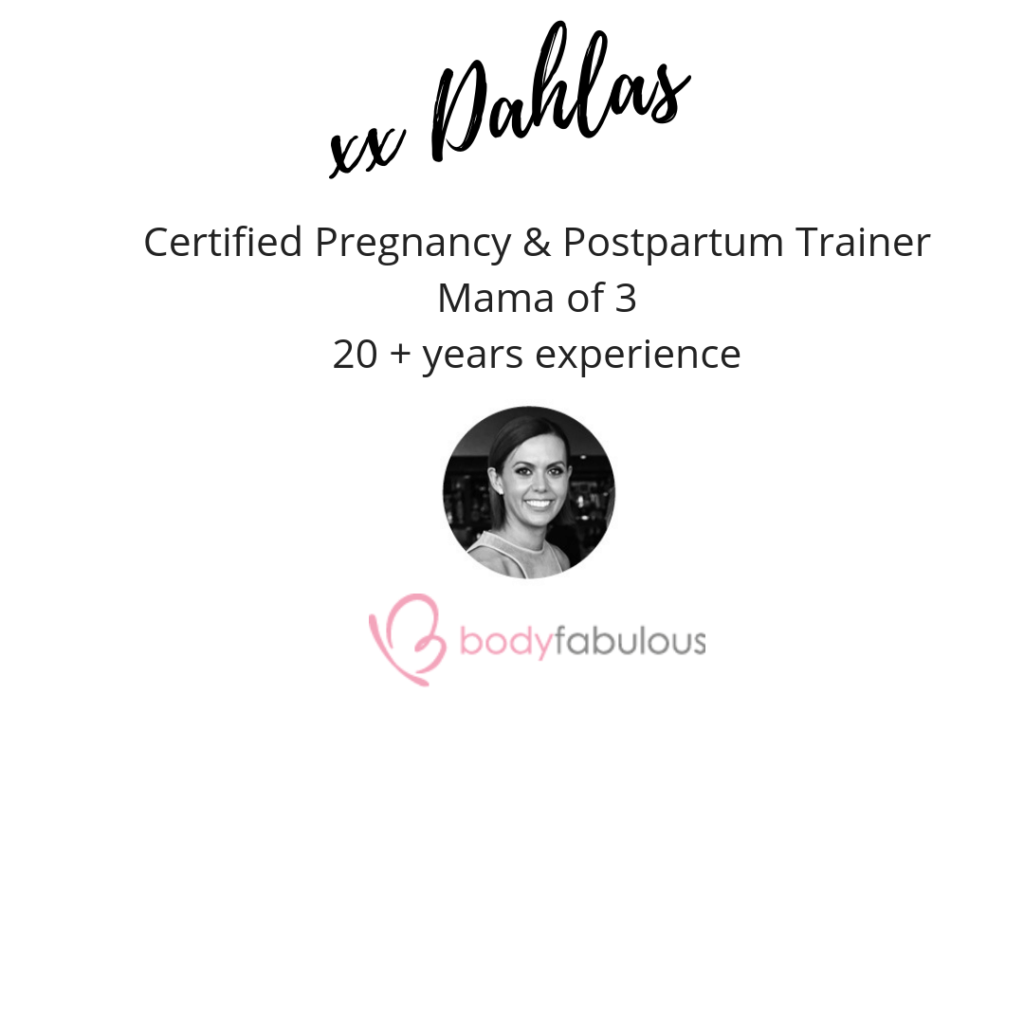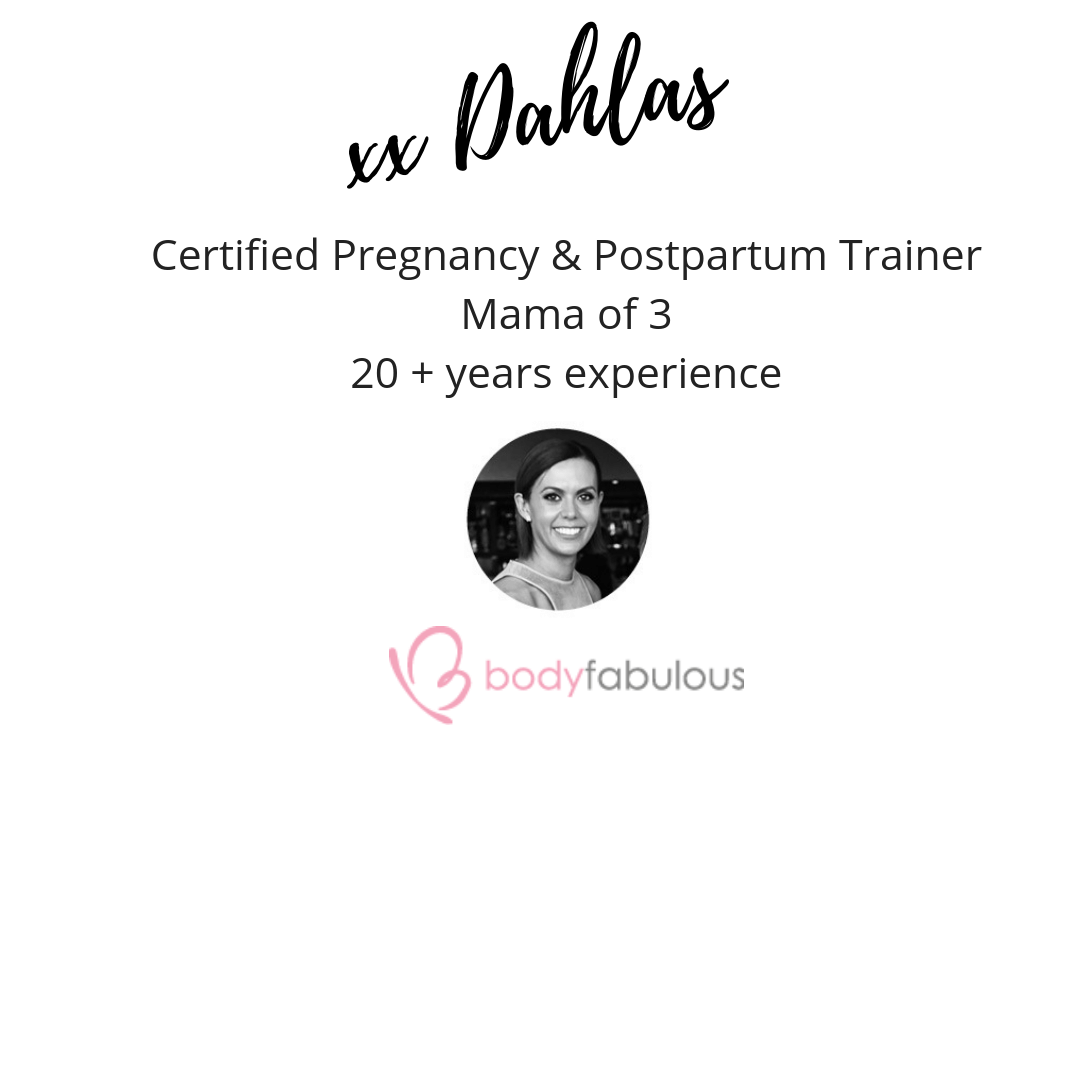 P.S Looking for some quality nutritional guidance as you journey through pregnancy and motherhood. Grab my complimentary NUTRITION GUIDE HERE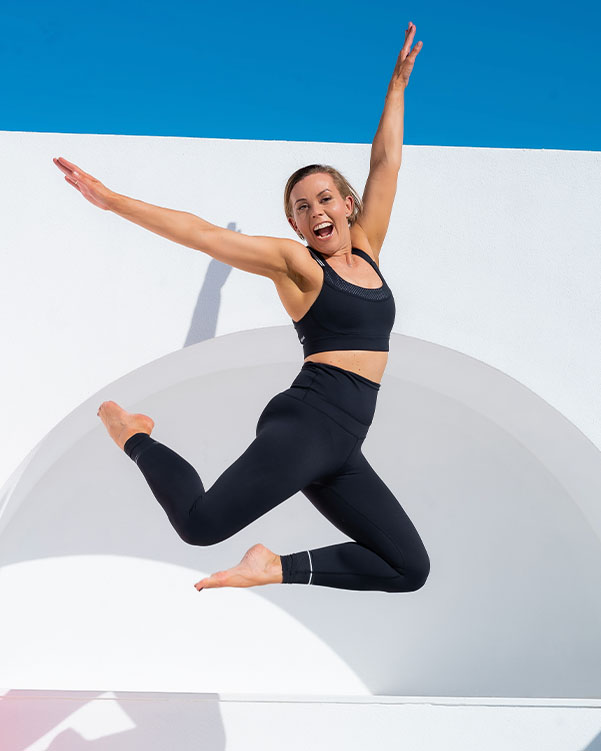 Dahlas Fletcher is one of Australia's most respected and successful certified and experienced Pregnancy and Female Fitness Trainers. Her goal is to help you be the happiest, most fabulous version of yourself, inside and out.