When to start ?
I commonly see many women fall pregnant, then suddenly decide now is the time to start exercising. Several women have never exercised before, however, as they now have a little one growing inside them they feel great urgency to become super healthy and commence a pregnancy exercise routine.
Exercising during pregnancy is a positive decision.
You will sleep better, have less aches and pains and research has proven a shorter labour and recovery period. If you can, I do recommend you try to embark on some form of exercise before you fall pregnant. This is going to make it much easier to stick to an exercise program during and after your pregnancy. You will also be more physically prepared when your newborn arrives and be less prone to injury when exercising during pregnancy.
Yep ..I know…it's challenging.. life is busy, and you are tired.  You are not alone. I tell my clients and #BFabSquad members to just start with 10 mins a day ! It is also important to keep in mind the reasons below to help motivate you.
 REASONS TO EXERCISE BEFORE, DURING AND AFTER PREGNANCY
1. To Prevent Disease
Exercise has been proven to reduce the risk of just about every single health problem known to man, from stroke to heart disease to cancer and osteoporosis. Exercise is also a great defense against diabetes, especially gestational diabetes which is becoming more common during pregnancy. Recent research has also proven that exercise during pregnancy improves the mortality rate of your baby read more here.
2. To Look and Feel Fabulous
Exercise firms your body, improves posture, mobility and makes your skin glow and gives you energy. Looking and feeling fabulous is wonderful result of regular exercise during and after pregnancy.

3. To Burn Fat and Keep It Off
Exercise burns fat and prevents future fat storage. Exercising when pregnant also prevents weight gain in babies by 28% (a new Norwegian study has found). A great way to avoid future child obesity.
4. To Have More Energy
Anyone who exercises regularly will tell you that they are more energetic, less easily irritated and are more peaceful. Extra energy during pregnancy and postnatal is something all women need. The hardest part is starting – but trust me you will feel so energised afterwards as all those endorphins are released !
5. To Sleep Better
Exercise not only boosts energy levels, but also helps balance your cortisol and hormone levels. Exercise makes you feel more vibrant during the day and sleep better at night.
6. To Age Slower
Exercise is one of the most effective ways to fight aging. When you age your body loses muscle and bone, while the loss of both are drastically reduced with regular exercise. Exercise during and after pregnancy also helps reduce inflammation and swelling – a common complaint.
7. To Avoid Back Pain
In most cases, the best thing that you can do to avoid back pain is to improve mobility and strengthen your core muscles. Consult your physician or physical therapist for guidance if you have a pre-existing back condition. Plus if you are pre or postnatal it is important you see a certified trainer for safe and effective core exercises.
8. To Ease Depression
Perinatal, Post Natal Depression and the Baby Blues can occur during and after pregnancy. Exercise has been proven to help reduce depression. Please seek professional help if you think you are suffering Pre or Post Natal Depression contact PANDA in Australia on 1300 726 306. Read about my fabulous client Cath who got help and overcame this challenge.
9. To Reduce Aches and Pains
By strengthening muscles around your tender joints and ligaments; exercise can reduce the aches and pain often associated with pregnancy as your body changes and grows. Always consult your physician before starting an exercise program, especially if you have had previous / chronic joint pain.
10. To Stay Mentally Sharp
Many women often have "baby brain" and "pregnancy brain". Exercise has been shown to improve memory and other cognitive functions, and to have a protective effect long-term, against dementia. A Harvard University researcher called exercise "Miracle-Gro for the brain."
11. Benefits for your Baby
Your baby will benefit through preschool and beyond if you exercise while pregnant.
Here's what recent studies say:
AT 1 MONTH … Your munchkin will have a stronger heart than her peers, thanks to your regular sweat sessions (at least 90 minutes a week during your pregnancy), (according to a study at the Kansas City University of Medicine and Biosciences).
AT 2 YEARS … Your toddler will be trimmer. The more active you are throughout your third trimester, the healthier your child's height-to-weight ratio will be. (proven by New research published in the Journal of Physical Activity and Health)
AT 5 YEARS … Your kid will be a whiz! Children of women who exercised at least three times a week while expecting scored higher on intelligence and language tests than those of mamas who didn't. (says a review in Clinics in Sports Medicine).
12. To Reduce Sick Days
People who exercise regularly are 50% less likely to fall sick. A regular exercise program improves immunity and reduces colds and upper respiratory infections, something you definitely want to avoid when pregnant or nursing a new baby.
13. To Boost Confidence
Being fit, feeling healthy and having energy are all building blocks to having great confidence. There is no better confidence booster than sticking with a regular exercise program.
14. A better Labour and Recovery
Exercise will ensure you are fit and strong for the BIGGEST workout of your life – Labour. Even if you don't have a natural birth you are still going to reap all the benefits of an easier post natal recovery if you have exercised prior to giving birth. Trust me, you want to be strong enough to nurse your baby for lengthy periods of time, lift a pram in and out of your car and keep up with a busy toddler.
15. To Enjoy Your Lifestyle
Whatever it is that you love in life – your kids, travel, sports, fashion – it is all more enjoyable when experienced in a fit and healthy body. Exercise so that you are able to enjoy all the great things in life.
Here are all the benefits of exercising before during and after pregnancy, but what exercise are you going to do ?
There are plenty of options, learn more in my #BFabSquad and grab my FREE fabulous guide to Pregnancy Exercise here.
Start today ! contact me to find out more about a suitable exercise program that you can do before during and after your pregnancy.
xx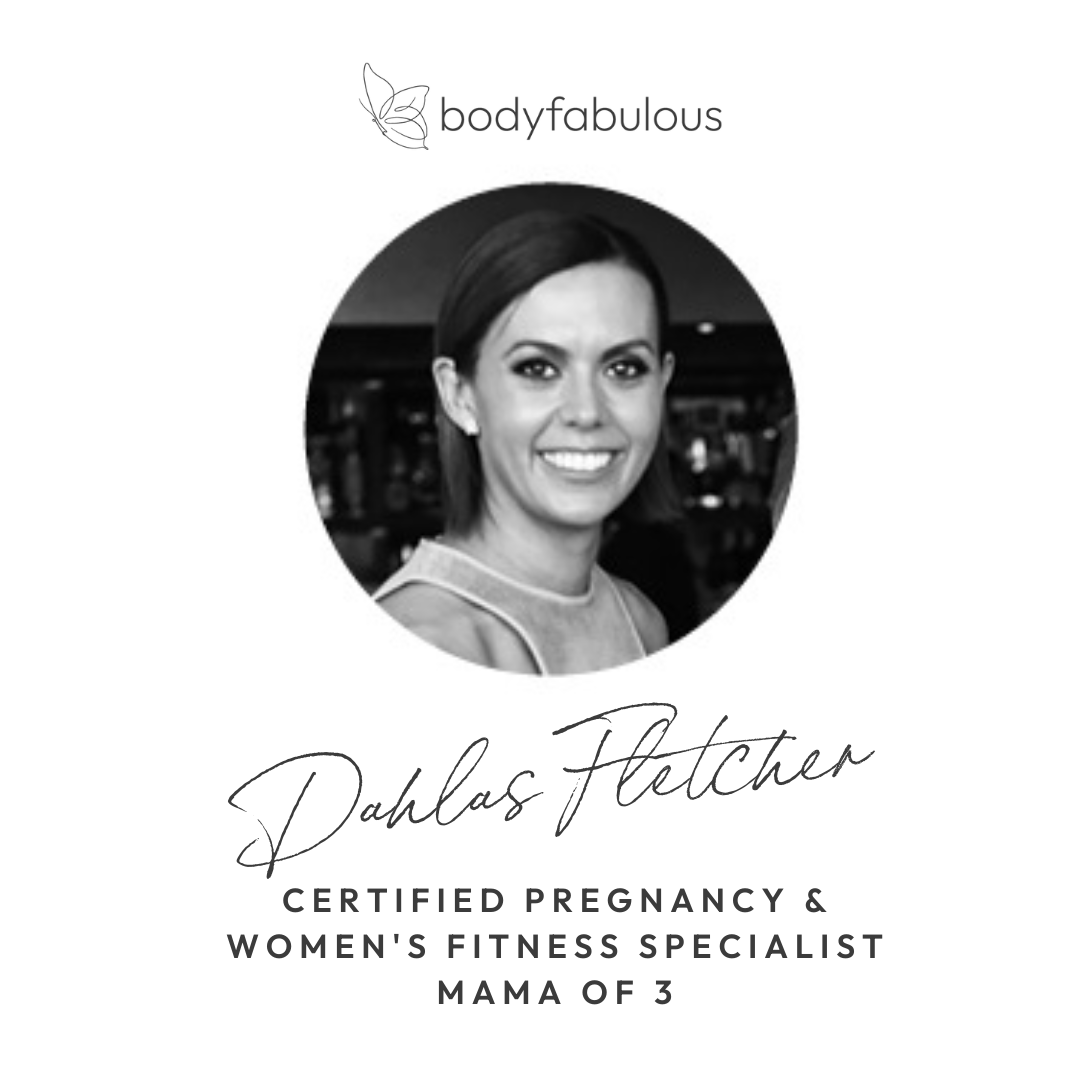 P.S Want to workout out with me? Learn more here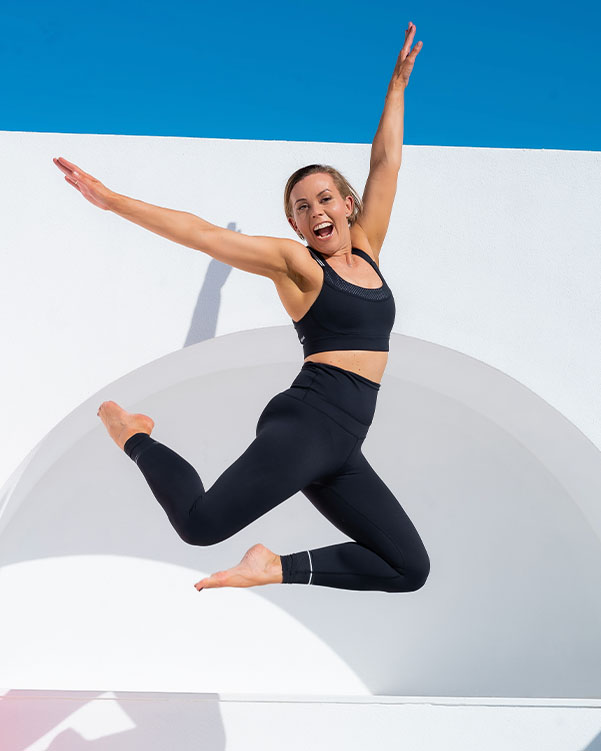 Dahlas Fletcher is one of Australia's most respected and successful certified and experienced Pregnancy and Female Fitness Trainers. Her goal is to help you be the happiest, most fabulous version of yourself, inside and out.