The squat is probably one of the best known exercises and most versatile ! You can do it anywhere and also add resistance or weights.  Plus I love how you can mix up the tempo of squats with music to makes it really fun and challenging.
A squat is generally considered a "lower body" exercise that targets the quads, hamstrings, glutes and hips. But did you know the squat is actually one of the best full body compound exercises you can do and research has proven it targets your deep core muscles and pelvic floor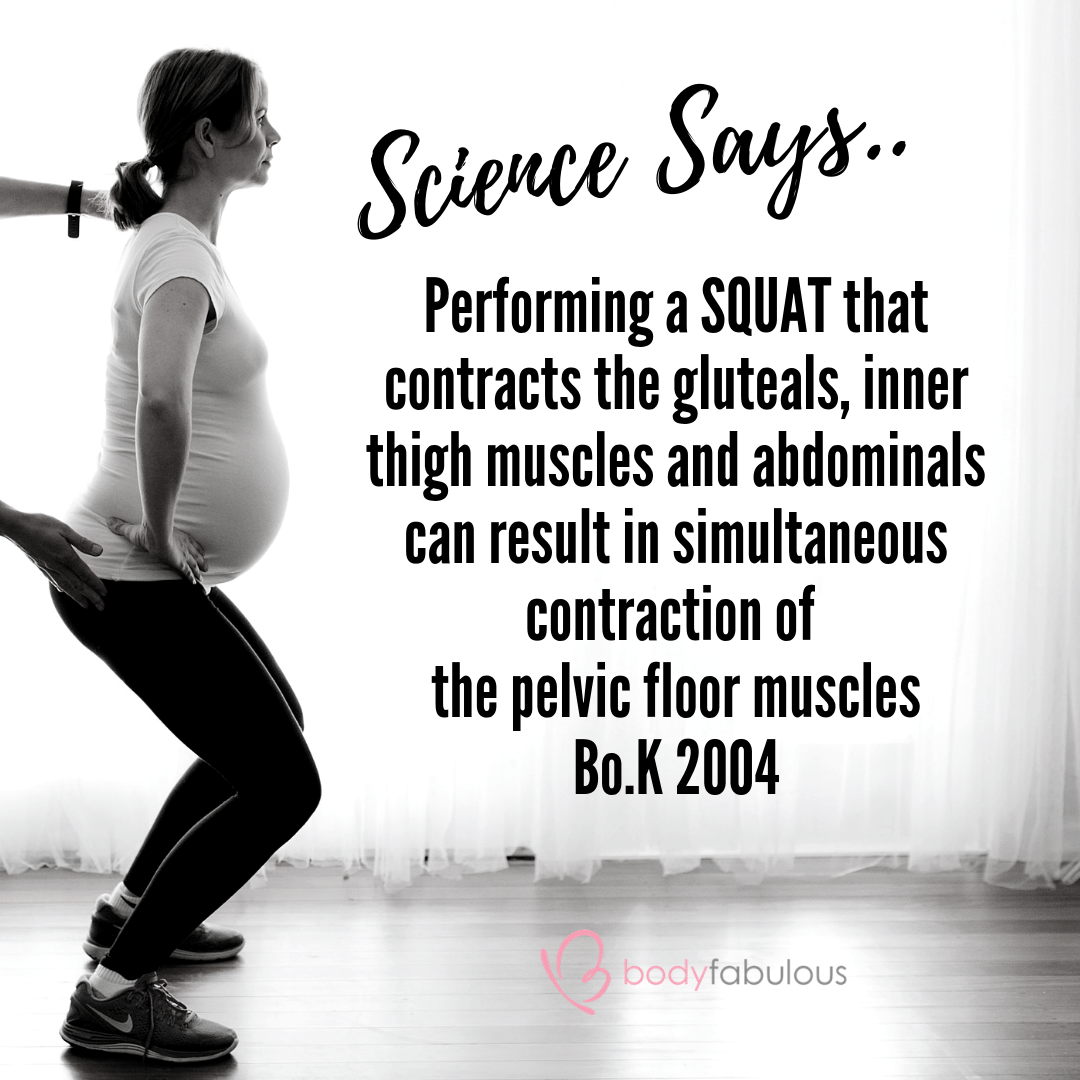 5 Reasons to Squat during Pregnancy
To strengthen your lower body & maintain hip mobility – which can help you cope better with contractions during labour
To strengthen your glutes – to help stabilize your pelvis and help reduce lower back pain and pelvic girdle pain.
To maintain balance and co-ordination – as during pregnancy your center of gravity shifts due to postural changes and a growing belly.
To tone your pelvic floor – if you breathe correctly when you squat you safely, effectively you naturally engage your pelvic floor, plus help to strengthen your deep core.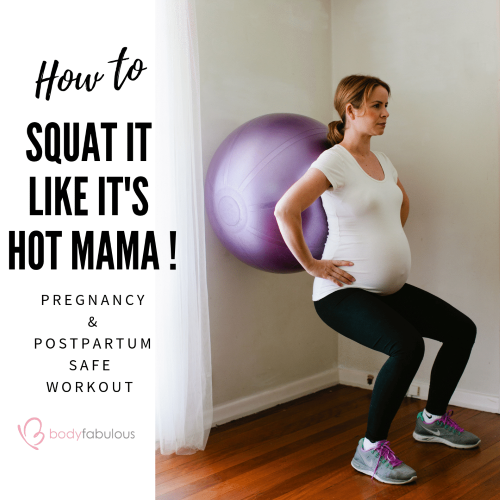 Squats can also be modified for every trimester during, and most women can continue to do them if they suffer from pelvic girdle pain or hip pain with the appropriate modifications. Plus they are one of the best ways to return to exercise post birth once you have medical clearance.
Learn how to squat safely during pregnancy and postpartum with this 5 minute workout
Squats for Birth
I especially love that post-birth many of my clients realise why I have made them do so many squats during pregnancy ! A deep squat position during labour can make contractions so much more effective. Many of my clients felt empowered as they knew had they had strong glutes, hamstrings and quads to support themselves for a long period in this position, plus it helped them progress in cervical dilation. This meant a much faster labour than expected ! Who doesn't want that.
Safe and effective Squat workout for pregnancy and postpartum
Once you have completed the first video above and mastered the perfect alignment and breath. You are now ready to progress to a Squat Challenge, which includes a change in pace and tempo.
Try this workout here (as long as you have medical clearance to exercise during and after pregnancy)
Reach out in my Facebook Community Group and let me know what you thought of the above free pregnancy and postpartum squat workouts.
If you want to continue to safely exercise during your pregnancy check out my Online Pregnancy Exercise Program or grab my #freebie guide to Pregnancy Exercise.
xx