I am a mobile personal trainer and if you live in Brisbane I will come to you – with all the equipment needed for a safe and effective session. All you need is a back yard, lounge room or local park ! My sessions are suitable if your are trying to conceive, pregnant, postnatal or just short on time and don't want to join a gym.
I love mobile personal training, because as a Mum of 3 I understand how challenging finding time to workout can be. I was recently interviewed about this by the team at Ashbourne Gym Services.
Other reasons why Mobile Personal Training can rock your world !
No excuses : Personal training is all about getting results right? How many times have you been a member of a gym and planned to go and do a workout only to pull out at the last minute because you don't feel like it, or it is just too hard to organise both you, the kids and the baby to get out the door ?
When I turn up, I don't care if you are still in your PJ's we will get your work out done. I am also happy to have cuddles with an unsettled bubby and distract toddlers so don't stress about your little one disrupting the session. Your body will thank you, your sessions will be regular. Which means consistency and that = results.
Mobile training works if you are busy:  Everyone often starts with good intentions to improve their fitness, focus on their pelvic floor or take some time to stretch ! Too often life gets in the way. Kids, busy work schedules, last minute emergencies – they all throw curve balls  and de-rail your good intentions. As a mobile trainer, the gym comes to you – anywhere, anytime. Stuck at work – no stress, let's meet in the park or boardroom at lunchtime. Kid's home from school – let's train at home. Mobile personal training gets you the results you want and still allows life to happen around you.
I am ALL yours : What I am talking about here is 100% client attention – as your trainer I will focus 100% on you for the entire session, EVERY time. I have previously owned a large fitness business before and in comparison as a mobile trainer, I can confidently say there are less distractions and interruptions – no phone calls, no people coming up to you at the gym, no managing other staff and a studio whilst simultaneously focusing on a "personal" session.
Bring your friends – I understand how challenging it can be for new mum's to be social and catch up with their friends. I often train small groups of ladies together. It's like a mini playgroup for the bubs and then they often catch up for a coffee or lunch afterwards. Too easy if you are at a park or someone's house.
Corporate Training – Is there a group of you at work who would like to focus on functional training, safe cardio, effective core training or pilates ?Not a problem we can arrange a lunch-time session. With 20 years experience I have experience adapting sessions to varying ages and levels of fitness.
Simply contact me
Results, focus and time for you !
In summary being a mobile personal trainer all comes back to getting greater results for my clients plus ensuring they get time to focus on themselves (which many mama's, women and parent's struggle with). Small things done consistently achieves great results. It's pretty simple –  mobile personal training removes many of the roadblocks so you can cherish your body before, during and after pregnancy – both mentally and physically.
Enquire now about my Brisbane mobile training sessions. I offer ongoing sessions or I am happy to meet up with you for a 1 off program package so you can get started on your fitness journey – then you can check in with me as needed.
Don't live in Brisbane ? I also offer remote personal training packages including consultations and program designs or modifications of your existing exercise program for your pre-conception, prenatal and postpartum journey.
I look forward to connecting with you
xx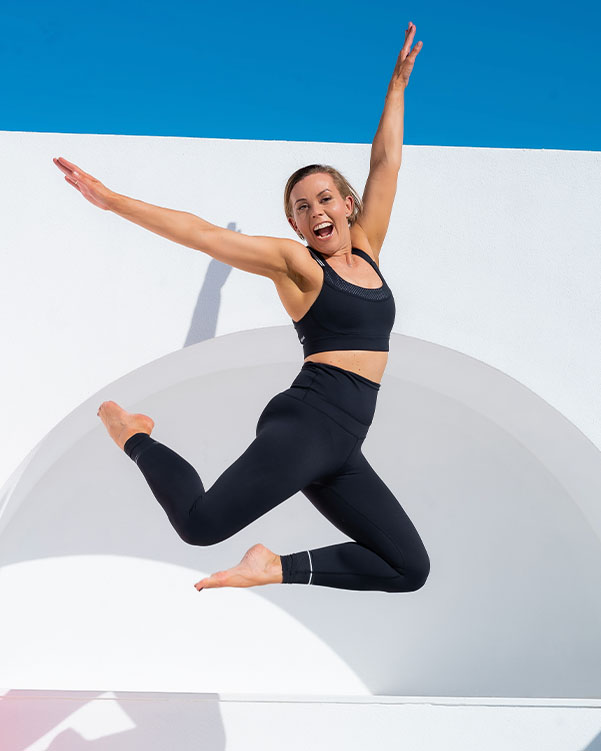 Dahlas Fletcher is one of Australia's most respected and successful certified and experienced Pregnancy and Female Fitness Trainers. Her goal is to help you be the happiest, most fabulous version of yourself, inside and out.