Want to work towards a TONED TUMMY NOW without a sit ups or crunhes ? If you have no medical conditions and have been cleared for exercise this is a fabulous movement for you as it's suitable for any trimester of Pregnancy and Post Birth and also any level of fitness !

BIRD/DOG …or I like to call it SUPERWOMAN

This tummy training workout actually gets harder the more you master it ! No one really knows why it's called "Bird/Dog" but it's one of the most prescribed CORE TRAINING exercises by physiotherapists, Pilates and Yoga instructors and Pre and Post natal coaches as if done correctly it WORKS!
Yep that's right you can forget about planks and crunches (here is why) instead get a superwoman core / toned tummy with this simple, safe and effective exercise.

To get the BEST RESULTS …

As I mention in the video this exercise needs to be done SLOWLY, safely and effectively for the BEST RESULTS.
Key Tips for a TONED TUMMY foundation :
Find your rib cage and ensure it is not "flaring" making you arch up and that your are not sinking through your back during the lifting movement of opposite arm and leg. 

The goal is not about the HEIGHT of your arms and legs away from the floor, its about LENGTH – feeling like someone is pulling you from your fingertips to the heel of your foot. That's right superwoman, think long and strong !
Head and neck should also be neutral (don't look down at your belly) and avoid your hips twisting.
Most importantly don't forget to BREATHE ! Exhale on the effort to protect and strengthen your deeper core / tummy further.
Try it at home, or better yet join me in my Facebook Community Group #BFABSQUAD and I am more than happy to check out your form. Also grab my complimentary Core Training Guide so you can add variety to your movements.
Best of All…
This exercise is going to help avoid the complaints, aches and pain and the dreaded "mummy tummy" that 3 out of 4 women suffer during and after pregnancy – simply give yourself 5 MINUTES and follow my short video. 
Remember – tap into the strongest version of YOU while meeting your body where it's at every step of the way – and trust your instincts Mama.
xx

P.S
The real reason my exercises work is – YOU
– All the exercises I provide are SIMPLE but EFFECTIVE and suitable for any level of Fitness.
– When combined not only as a workout but also in daily movement the exercises you have learned will ensure you are moving functionally and effectively.
– If you commit and take action you will be fitter, stronger, more confident and capable for the challenges of pregnancy, birth, recovery and motherhood….trust me, try it 5 mins a day is all it takes !
– Check out more of my FREE workouts on my YOUTUBE CHANNEL subscribe here.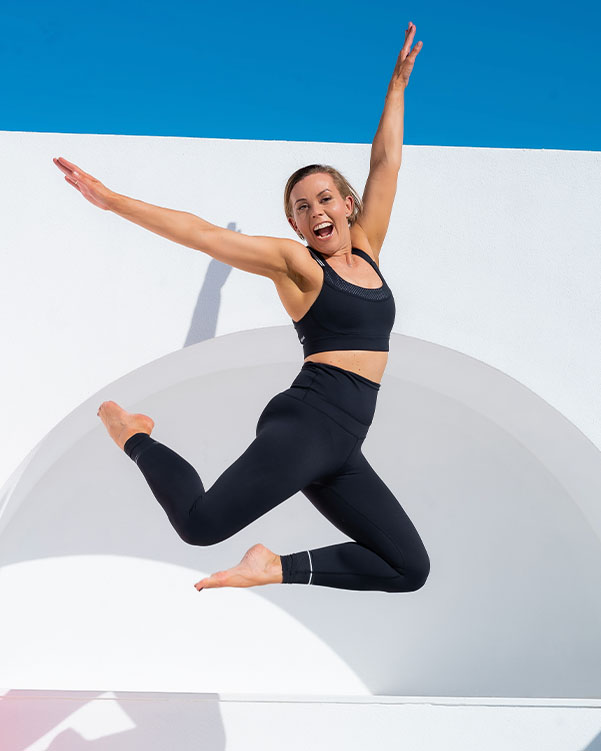 Dahlas Fletcher is one of Australia's most respected and successful certified and experienced Pregnancy and Female Fitness Trainers. Her goal is to help you be the happiest, most fabulous version of yourself, inside and out.