Hey Mama are you feeling like you are ready to get back into more regular and intense forms of exercise post birth including running and high impact moves ?  If you have had a baby 5 weeks, 5 months or 5 + years ago please watch my video below and learn 4 key strategies to help you return to more intense exercise both safely and effectively.
How to return to high impact and more intense exercise postpartum
You are post natal forever !
Don't ever think that you will never get a chance return to more intense exercise. You will !
Just ensure you get empowered and tune into when your body is ready to do so. Also, never feel you HAVE to do an exercise because "that is what you did before" or "that is what you SHOULD be doing" or "that is the only way you will get results from working out." Change your mindset and start to..
Pregnancy and birth have an enormous impact on your core and pelvic floor, and every woman has a different recovery timeline – just trust the process.  Not sure where to start…grab my complimentary Core Training Guide (you can even begin this during pregnancy)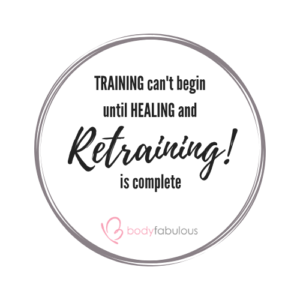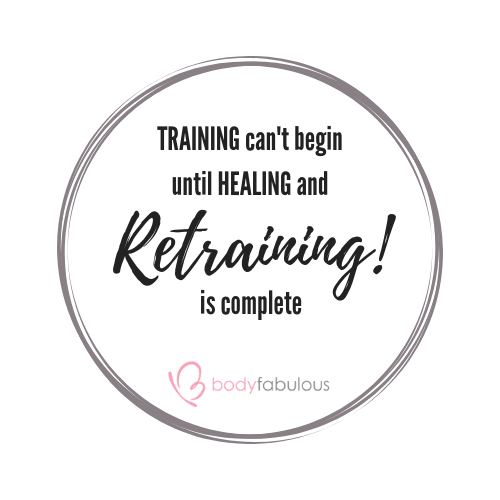 4 key strategies to return to more intense exercise / running post birth
As mentioned in my video please consider these 4 key strategies before you go for a jog, run with the pram, joining a fitness class, boot camp or heading back to cross fit !
You don't stop being postnatal and potentially experiencing issues to do with pregnancy and birth, just because you reached the magical six month post birth mark and your Dr / OB or Midwife gives you the all clear to exercise.
See a Women's Health Physio for a full assessment at 12 -15 weeks postpartum.
Start with my gentle jogging and interval strategies as demonstrated in my video above.
Check your posture and your breath at all stages of exercise and especially if running or pushing a pram. Not sure how you should be breathing ? Read this.
Higher intensity movements including jogging can be included in workout when you are ready, just remember they need to be programmed and planned strategically. As your postpartum recovery is temporary but going too hard, too soon can cause permanent damage !
You will get there …just check out my beautiful client Cath – Mum of 3 who now runs marathons !
xx

P.S Registrations are now open for my online pregnancy and postpartum membership THE BFAB METHOD – starting soon ! Find out more here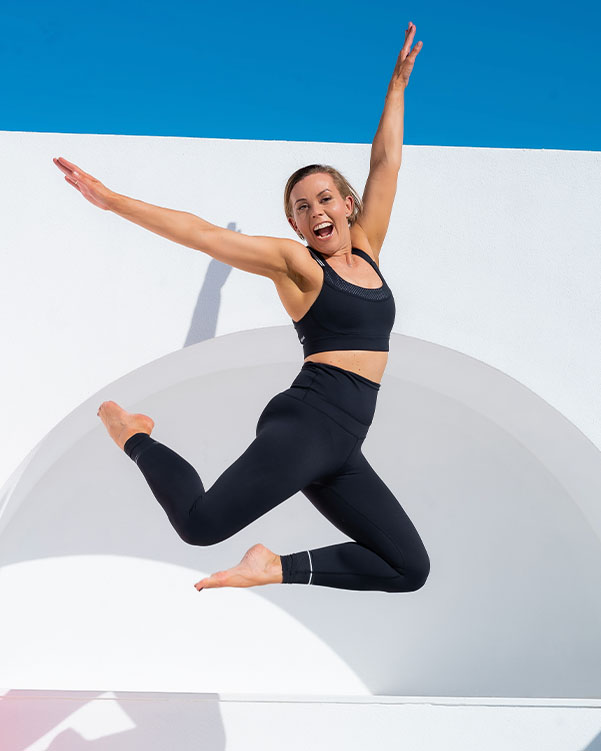 Dahlas Fletcher is one of Australia's most respected and successful certified and experienced Pregnancy and Female Fitness Trainers. Her goal is to help you be the happiest, most fabulous version of yourself, inside and out.