Hey beautiful lady are you Pregnant ? I would love you to join me in my 5 day online Pregnancy Exercise Challenge. I only run these a couple of times a year so don't miss out as it is a freebie !
WE START JAN 20TH – 2020 REGISTER HERE
Tell me are you…
Overwhelmed by the advice you are receiving during pregnancy ?
Confused about what exercises you can and can't do ?
Frustrated that you can't exercise at the same intensity as before ?
De-motivated as you can't find time or just don't have the energy ?
Concerned about diastatis recti and pelvic floor dysfunction ?
Every day I hear women just like you say, "What's the point of exercising? It's not worth it"…
Or too often they have been told …. "Just enjoy pregnancy! You don't need to work out. Relax, you're growing a baby !"
DID YOU KNOW ?
Safe, effective moderate exercise during pregnancy can actually GIVE you MORE energy, and a fabulous sense of well-being. Plus better health for both you and your baby – for life !
Total body workouts that safely train your pregnant core
As a fully certified Pregnancy and Post Natal Trainer I am on a mission to help as many women as possible find clarity for staying healthy and cherishing their bodies during and after pregnancy.
That's why I am so excited to announce my 5 day Pregnancy Exercise Challenge – that will teach you the secret of why pregnancy is the best time to train your core.
Watch my short video below and REGISTER NOW
I want you to be more confident and motivated for the challenges of pregnancy, birth, recovery and early motherhood. Plus ensure you are exercising safely and effectively so you have the BEST foundation to know when and how to progress to more intense forms of exercise when you are ready !
What we cover in this Pregnancy Exercise Challenge
You are going to effectively and efficiently discover how to…
+ properly strengthen and heal your core
+ learn why more exercise isn't better and how to optimize movement for best results
+ improve balance throughout your body, core strength and overall full body strength
+ avoid pelvic floor dysfunction, back pain, hip pain diastasis recti.
+ be more confident, fit and strong for the challenges of pregnancy, birth, recovery and early motherhood.
+ enjoy exercises suitable for any trimester of pregnancy and for any level of fitness.
+ the fabulous secret for making long term progress even when you are tired, busy or de-motivated
Challenge is suitable for any Trimester of Pregnancy
As long as you have medical clearance to exercise.
This 5 day course is completely FREE
Are you in ? We START ON JANUARY 20TH
YASSS ! simply register here.

Top 3 Fab Five Challenge Questions :
1️⃣ Is this really FREE?
YES ! You will get a free 5 minute workout VIDEO every day via email for 5 days – so please use your best email.
You will also receive daily support with an exclusive Facebook group check in with me PLUS a download / accountability sheet.
2️⃣ Should I be doing a workout EVERY day? Shouldn't I rest too?
Great question…
➕If you are Pregnant and have medical clearance to exercise the exercises are safe for any trimester.
➕The exercise will only you take you 5 to 10 mins and you can go at your own pace. We do 1 round of exercise for 5 minutes this is a great place to start then you can progress to other rounds when you feel confident and ready.
➕I also give you a recommendation on how you can continue to do the exercise both as a workout and as a functional movement as you go about your day – to ensure the most effective results !
➕Plus the exercises will all be found in our exclusive pop up Facebook Community Group – Fab 5 Challenge, which you will have access too as soon as you register.
3️⃣ Is this for all fitness levels?
For sure ! I demonstrate modifications for every workout so you can do the exercise during any Trimester and learn new ways to move if you are a fitness fanatic or a first time exerciser.
➕ Remember post birth, you are postpartum forever so this challenge is a fabulous foundation to learn exercises that will help you improve your recovery time plus avoid diastatis recti and pelvic floor issues.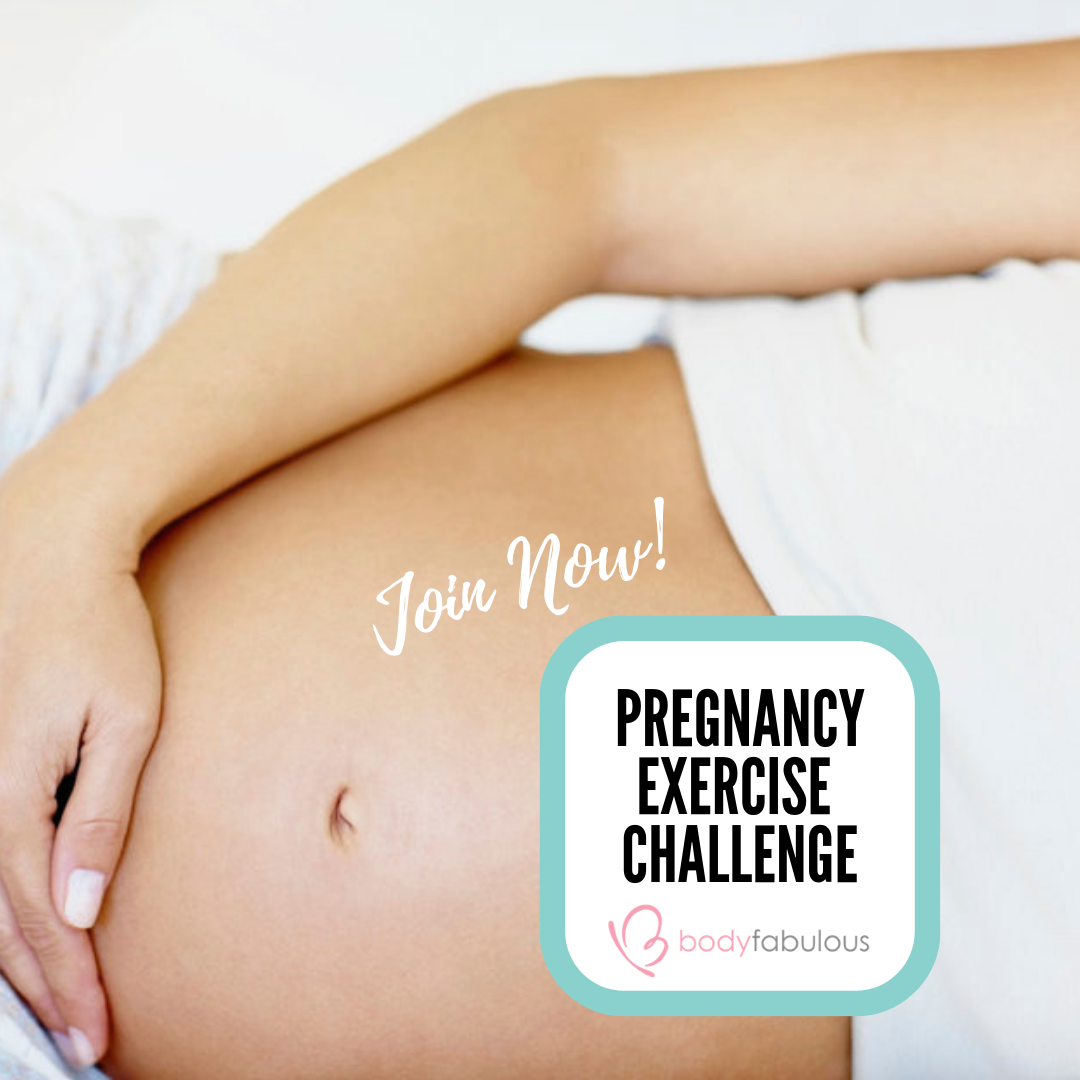 STARTS JANUARY 20TH – 2020
See you there xx

Please note :
I won't however be addressing or modifying workouts for injuries/pre-existing conditions, if you are in that situation I recommend a private consultation with me so I can personally advise you on requirements for training safely. Or if you think you are suffering from SPD / Pelvic Instability please make sure you read this first.