I am all about nutrient dense recipes that are quick and easy. Here is a snack, dinner or lunch recipe that will also boost your immunity and gut health during pregnancy and postpartum
Bone broth with hard boiled eggs and zucchini  (1 serve as per recipe)
This recipe was created by Georgia Marrion our prenatal nutritionist in my online pregnancy and postpartum membership THE BFAB METHOD. It is a favourite of many of the ladies in the course as is not only simple and easy but the combination of the eggs plus bone broth is a massive gold star for meeting your nutritional requirements for your growing baby.
Read here why whole eggs are essential for your growing baby's development.
Ingredients :https://bodyfabulous.com.au/nutrition/
1 cup of bone broth of choice (chicken or beef) or vegetable stock.
If you want to make bone both from scratch – I love the Healthy Chef Bone Broth recipe here
Alternatively there are wonderful quality powdered bone broths you can purchase as a handy pantry staple. The nutra-organics range found at Nourished Life is excellent.  Find it here
2 eggs
1 small zucchini
2 tablespoons sauerkraut of choice (fermented vegetables for gut health)
Salt and pepper
Method :
In a small saucepan bring bone broth/vegetable stock to the boil and then turn down to a low heat to simmer.
In a separate saucepan, bring water to the boil and boil eggs until yolks are hard (approximately 10-12 minutes)
While eggs are cooking, prepare zucchini. If you have a spiralizer make zucchini noodles, otherwise slice into thin slices.
When eggs are cooked, peel and chop up.
Place zucchini in your serving bowl and top with broth/stock, eggs and sauerkraut of choice.
Season as desired.
Make this a regular snack, meal or quick dinner. You could even take some bone broth to work in a thermos.
Looking for any other nutritious snacks for pregnancy and postpartum ? Grab my snack guide and curb your cravings with 25 different options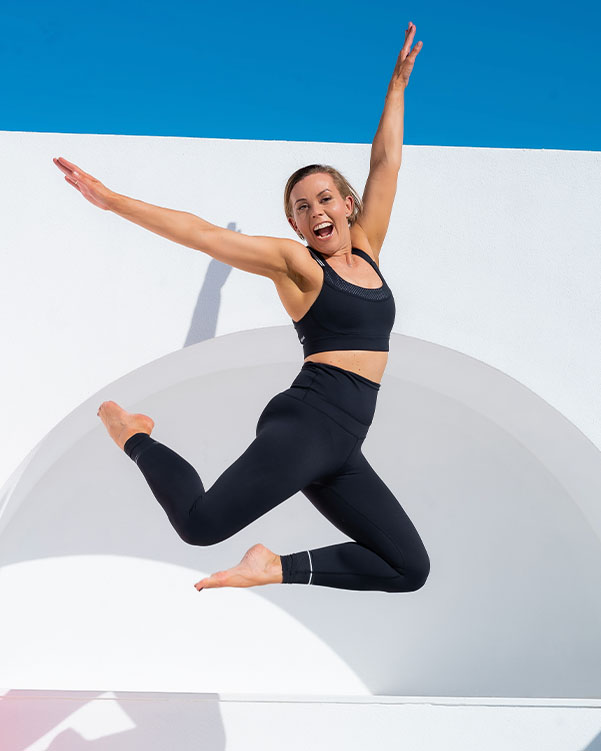 Dahlas Fletcher is one of Australia's most respected and successful certified and experienced Pregnancy and Female Fitness Trainers. Her goal is to help you be the happiest, most fabulous version of yourself, inside and out.