To my beautiful clients, class participants, friends, followers and anyone else who has stumbled upon this page. You are no doubt overwhelmed and feeling alone…due to social distancing. disruptions to normal routines and general uncertainty. While we DO need to physically separate, we also need to make the effort to stay connected as a local and global community and also connected to our bodies both physically and mentally to ensure we are #bettertogether at home.
I am HERE for you. We are all here for each other. Stay connected and reach out anytime. If you are a Mama or Mama to be your can also join my Facebook Community called the #BFABSQUAD here for some wonderful motherhood support. Stay connected and remember scheduling in a workout is important self care as it naturally produces "happy hormones" or endorphins !
For EveryBODY – free workouts
To ensure you stay moving safely and effectively at home I am offering a series of free online workouts. These are suitable for EveryBODY including pregnant and postpartum women, parents, grandparents, families, everyone ! – as long as you have medical clearance to exercise.
Home Workout Options
I will be doing LIVE FREE WORKOUTS on my Facebook Page HERE regularly…as long as the internet survives (with everyone in lock down and chewing up the bandwith !) I have also created a playlist HERE on Facebook and on my YouTube Channel so you can return to the workouts anytime.
FREE Workouts will also be downloaded or pre-recorded and posted RIGHT HERE below on my website. Make sure you book mark this page as I will be updating it as often as I can.
Please make sure your follow my cues in the workouts so you can modify movements if you are pregnant, postpartum or new to some of the exercises !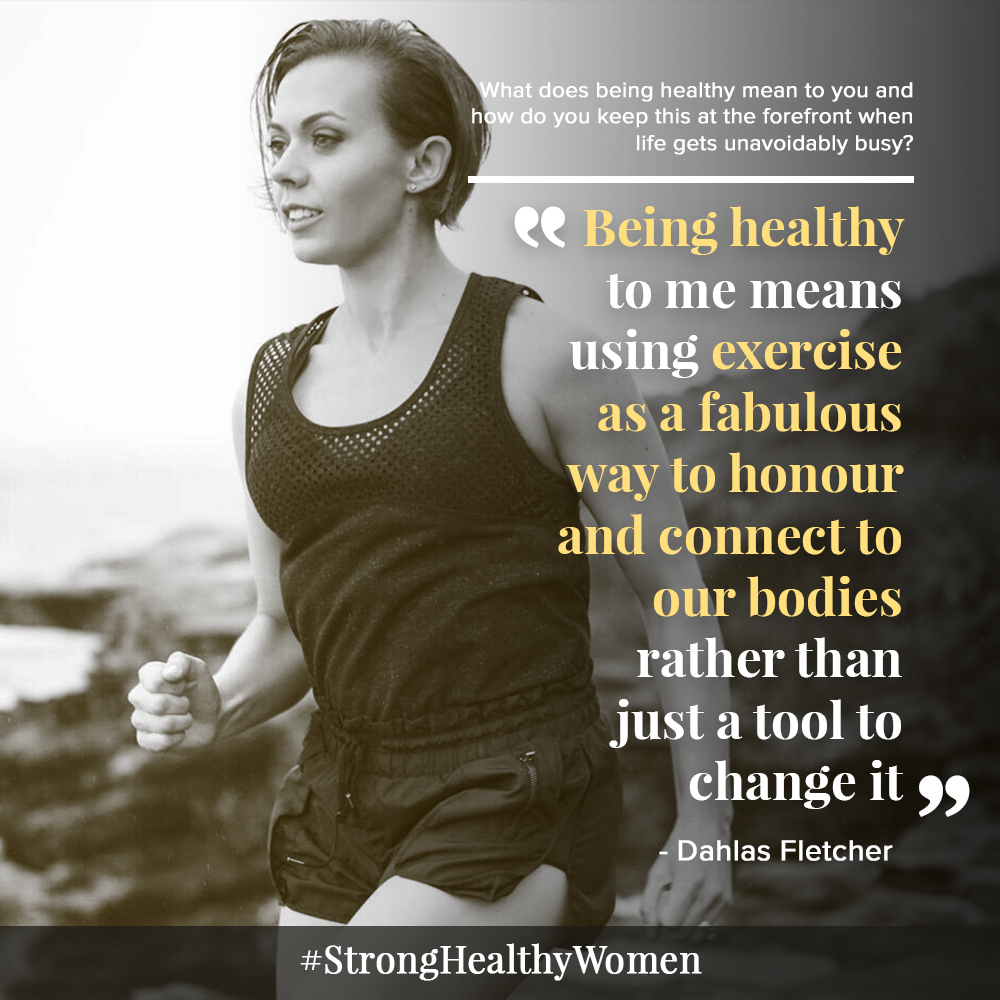 I would also LOVE your suggestions about what you style of workouts you want to do. Reach out to me here or on my Facebook or Instagram page.
Equipment + Freebies
Minimal Equipment is required these workouts can be done with bodyweight but if you have a light set of dumb-bells, a resistance band and mat or towel for some padding have these with you.
I also want you to also stay well nourished so check out my freebies here including a snack guide and lots of recipes for everyBODY here. Or if you are almost due to give birth here is a complimentary hospital and birth check list.
Are you ready to workout ? LETS DO THIS !
Free Home Workouts
HOME CARDIO WORKOUT – 7 minutes.
No equipment needed you can even do this in your P.J's, grab the kids and lets get those happy hormones happening !
Hit play for the workout below :
2. MOBILITY, STABILITY AND STANDING CORE WORKOUT – 10 minutes
This 10 min workout is a fabulous way to ensure good posture and work on your intrinsic core synergy. This safe core workout will also ensure you are activating your deeper core without crunches to assist with a deep core connection, essential for better birth, faster recovery and a lifetime of benefits.
Hit play for the workout below :

3. BOOTY GLUTE CHAIR WORKOUT – 3 minutes :
For pregnancy, postpartum and anyBody. Please be cautious of these moves if you are suffering from pelvic pain / SIJ pain
4. INTERVAL / CIRCUIT WORKOUT – no equipment 7 minutes :
7 minutes is all you need for this super circuit workout for core connection and stamina. Set and interval timer for 6 rounds, 40 seconds each, 5 seconds rest in between….or simply follow me !
5. 20 MINUTE GLUTE + ARM WORKOUT for anyBODY :
Roll out your mat and grab a set of light dumbells for this LIVE REPLAY glute and arm workout. Follow my cues if you are pregnant or postpartum.
If you are in my regular Functional Pilates Class you will love this one !
6. 3 X SIMPLE + ESSENTIAL MOVES FOR PREGNANCY, POSTPARTUM + BEYOND. 8 minute workout
7. NEW Functional Pilates CORE FLOW workout 20 minutes long – postpartum only
Roll out your mat and grab 1 x light dumbells for this 20 min core flow workout below. Follow my cues if you postpartum (sorry not suitable if pregnant try the workout above instead)
If you are in my regular Functional Pilates Class you will love this one !
8. NEW Functional Fitness Standing workout 15 minutes long – suitable for pregnancy, postpartum anyBODY
Are you keen to continue exercising safely and effectively from your own home ?
Grab my special LIMITED TIME offer for my online home HIIT / INTERVAL WORKOUTS suitable for ANYbody Learn more here