Pumpkin is high in antioxidants and restorative minerals (perfect for post birth healing) including potassium, magnesium, vitamins A, C + E. Pumpkin also helps support a healthy immune system and digestive system and it the perfect toddler and first baby food !
This recipe is also low FODMAP as it uses Japanese Pumpkin and makes it naturally a little sweeter than butternut. I love this bread recipe as its also gluten free, quick and easy and you can turn it into into the yummiest gluten-free pizza or vegetable muffins stuffed with spinach and caramelised onion.
INGREDIENTS – Gluten Free / Low FOD MAP Pumpkin Bread :
450 g (16 oz) grated raw pumpkin (Japanese pumpkin)
4 organic or free range eggs
a generous pinch of sea salt
pinch oregano or nutmeg (optional)
1/4 cup (60 ml/2 fl oz) avocado oil or extra virgin olive oil
2 teaspoons gluten-free baking powder
3 cups (300g/10 1/2 oz) almond meal (use an extra 50g more if you want a firmer, crumblier bread)
pumpkin seeds to sprinkle on top
HEALTHY PUMPKIN BREAD METHOD :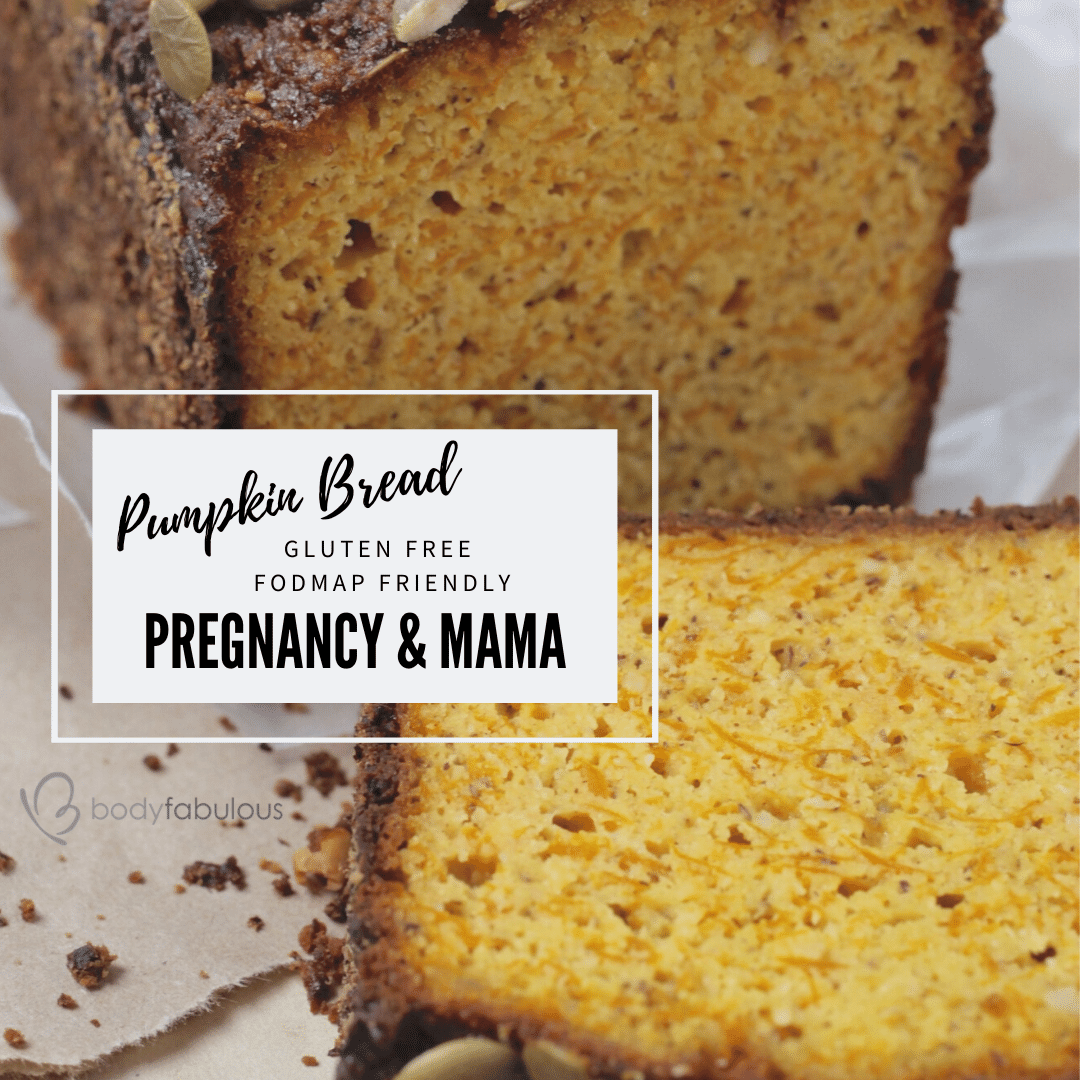 Preheat your oven to 160°C fan-forced.
Combine the pumpkin, eggs, salt, oil, and oregano or nutmeg into a bowl.
Add the almond meal and baking powder and mix well.
Line a loaf tin with baking paper at the base and the sides. The size I used was 10 1/2 cm wide and 26 cm long.
Spoon the mixture into the loaf tin and sprinkle the top with the pumpkin seeds.
Bake for approximately 1 1/2 hours – check after 1 hour and test as times may vary depending on your oven and temperature.
Remove from the oven and allow to rest in the tin for 1 hour before removing from the tin.
Cool and enjoy.
RECIPE TIPS :
This beautiful bread goes perfectly with slices of avocado or topped with The Healthy Chef macadamia nut butter. I also like to slice it up and freeze it – perfect to add to lunchboxes or to have a postpartum snack ready when you return home from hospital.
PREGNANCY, POSTPARTUM AND MAMA NUTRITION
Looking for more quick, easy and delicious ways to stay well nourished during pregnancy and postpartum? Check out THE BFAB METHOD my comprehensive pregnancy, postpartum and motherhood affordable online fitness and nutrition membership…
And you can get 10% off when you shop online at SWITCH NUTRITION using my code BFAB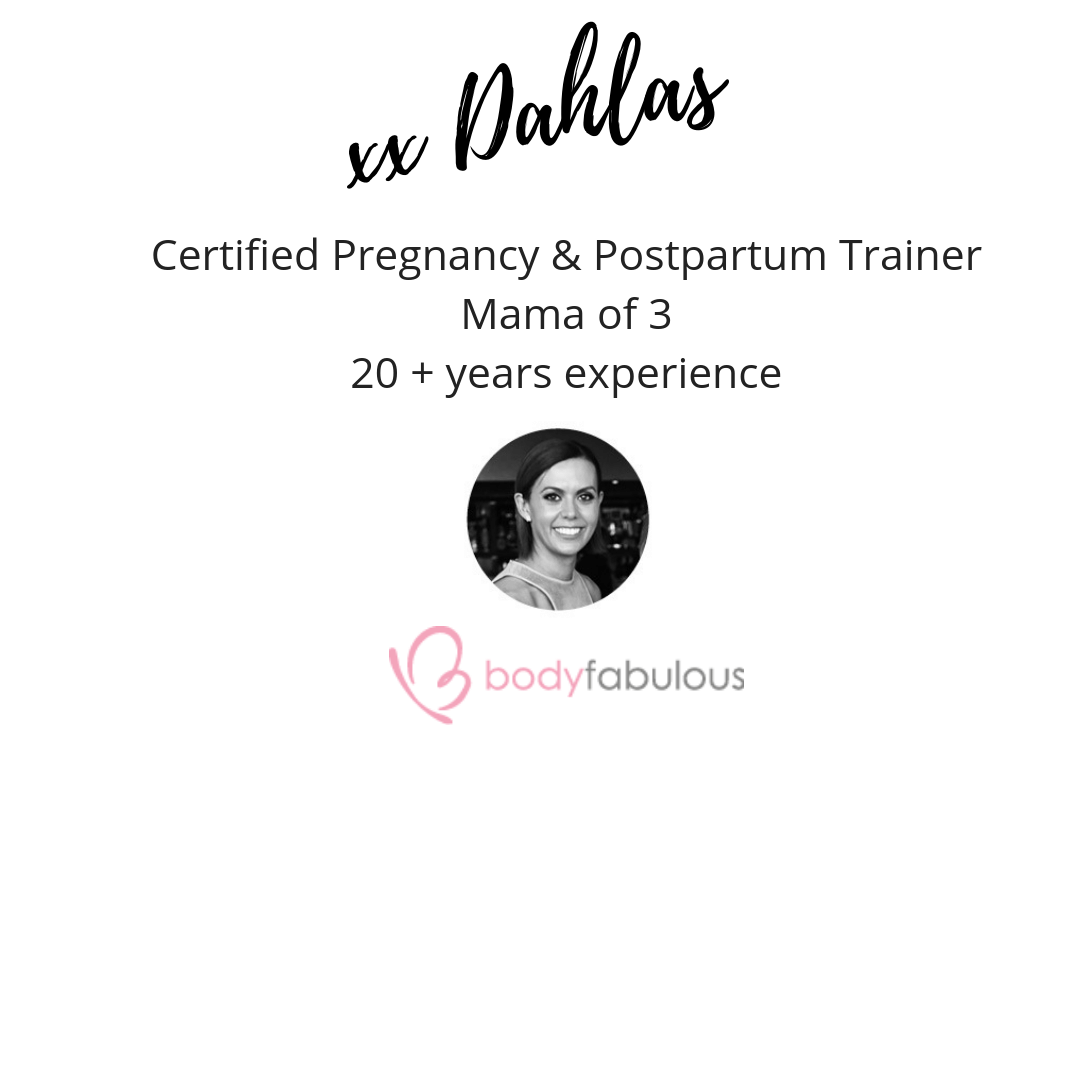 LEARN ABOUT MY ONLINE PREGNANCY & MOTHERHOOD PROGRAM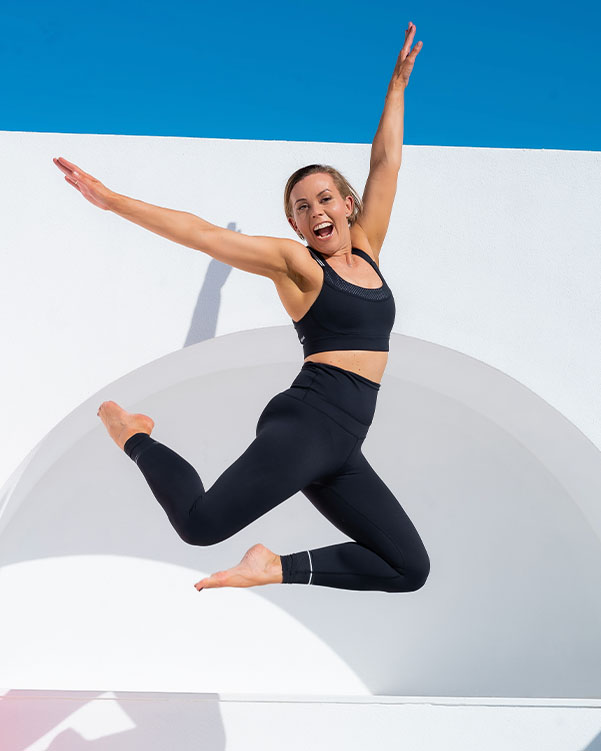 Dahlas Fletcher is one of Australia's most respected and successful certified and experienced Pregnancy and Female Fitness Trainers. Her goal is to help you be the happiest, most fabulous version of yourself, inside and out.