As a woman, it can be a real struggle to love our bodies, especially post-birth and throughout your postpartum journey.
Our entire lives, we are bombarded by images in the media of what a "perfect" beautiful body looks like. Advertisers and marketers chip away at our self-esteem and tell us that if we only buy their products, we can finally be beautiful and lovable. (There's not a whole lot of money to be made in telling us to love ourselves exactly as we are, ya know).
Add being a "mum" to the mix, where our bodies have been stretched to beyond and back, where we don't always just "bounce back," where things may be a tad bit wigglier and jigglier after creating a tiny human inside of us — and some days, it can be a real struggle to look in the mirror and love the skin that we're in.
But, it is so inspiring to see that the world is shifting. We're starting to come out of the bubble of having our self-worth defined by some outside source (that stands to profit from the insecurities that they fan the flames of inside us). Thanks to hashtags such as #this_is_postpartum and #everywomanisanangel and powerful images like these that celebrate our bodies exactly as they are, we are finally normalising postpartum bodies –making us feel inspired and more beautiful every day.
Distorted Image Post Birth
In a world full of filters, photoshop, and people only showing their "best of/highlights reels" on social media, we can start to get a distorted image of ourselves. But, the truth is, making a tiny human inside of our womb does affect the skin that we are in. And, when you consider that BILLIONS of women throughout history have made babies (and have the postpartum bodies to show for it), this is something that we SHOULD be normalising.
Because it IS totally normal.
Love the skin you are in Postpartum
We invite you to join us in normalising the concept of loving the skin that you are in and loving your reflection when you take a look in the mirror each and every morning. You are a Goddess and a Superwoman … even on days when you might not feel as such. It might just be a simple mindset change that you need to remember who you are! Remember your little ones think the entire world of you. They see you through adoring eyes. I invite you to see yourself through those same eyes – strong, loving, compassionate, giving … and beautiful and sexy too – just the way you are!
Complimentary Confidence Meditation for Mothers
To help you along this journey, we've created a special Morning Boost of Confidence meditation to get you in the right headspace to feel grounded and confident for the rest of the day. Hope you enjoy it, beautiful.
We would love for you to connect and share in the BodyFabulous Facebook Community. What helps you to feel beautiful and confident as you journey through motherhood ?
Guest Post By Tara Hegerty
Tara Hegerty is a counsellor for mums and author of Dawn Warrior: A Modern Mama's Guide To Harnessing Your Power And Creating A Life You Love. Tara is on a mission. She has overcome the heartbreak of miscarriage, the trials of IVF, and feelings of overwhelm and anxiety as a new mother. Now, she wants to help 50,000 mums transform the belief that they should suffer in silence. She wants to show them that they can be deeply, profoundly happy, and that they have the power to make this happen.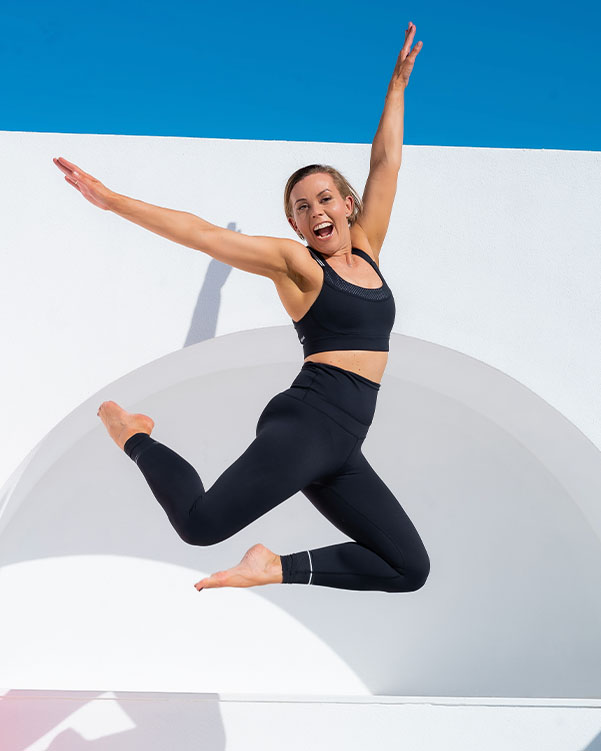 Dahlas Fletcher is one of Australia's most respected and successful certified and experienced Pregnancy and Female Fitness Trainers. Her goal is to help you be the happiest, most fabulous version of yourself, inside and out.