A nutrition question that is commonly asked is …"Can I eat fish during pregnancy ?"
Fish can be eaten during pregnancy and it IS packed with nutrients, however. if you are not a fish lover or struggling with pregnancy nausea please don't worry as as nutrients in fish (mainly protein and beneficial fats) can also be found in other foods.
Fish safety tips during pregnancy
If you do decide to eat fish during pregnancy here are some general safety tips:
Avoid eating too much fish with high levels of mercury (shark, swordfish, mackerel and tuna).
Limit intake of fish such as orange roughy or catfish to 1 serve per week
Try as best you can to eat wild-caught fish rather than farmed fish.
Always ensure fish is cooked and served hot or steaming to avoid listeria
Omega 3 fats and Fish Oil are essential in your diet for your baby's rapidly developing brain. Salmon is very high in the specific omega 3 fatty acid called DHA so is a an excellent choice fish to eat.
If you are not eating fish during pregnancy, be sure to eat a variety of protein for example red meat, poultry, beans, lentils, tofu, eggs, high quality / pregnancy safe protein powder and beneficial fats (e.g. nuts, seeds, whole butter, avocado, cold-pressed oils) from other sources.
The importance of DHA in Fish Oil
Fish Oil is also an excellent supplement (a minimum of 300mg of DHA per provides enough for you and also your baby's development). As Lily Nichols author of Real Food For Pregnancy explains recent research showed women who were supplemented with 2.200 mg of DHA per day for the last 20 weeks of pregnancy had baby's with significantly better hand eye co-ordination. Please speak to your medical provider or nutritionist about supplements prior to consuming.
Fish Tips above by Nutritionist Georgia Marrion.
Georgia designed the nutrition program and recipes in my BFABMETHOD online pregnancy and postpartum program. You can also ask Georgia any of your nutrition questions in my Facebook Community #BFABSQUAD connect with her here.
Also don't forget to GRAB YOUR COMPLIMENTARY PREGNANCY NUTRITION GUIDE HERE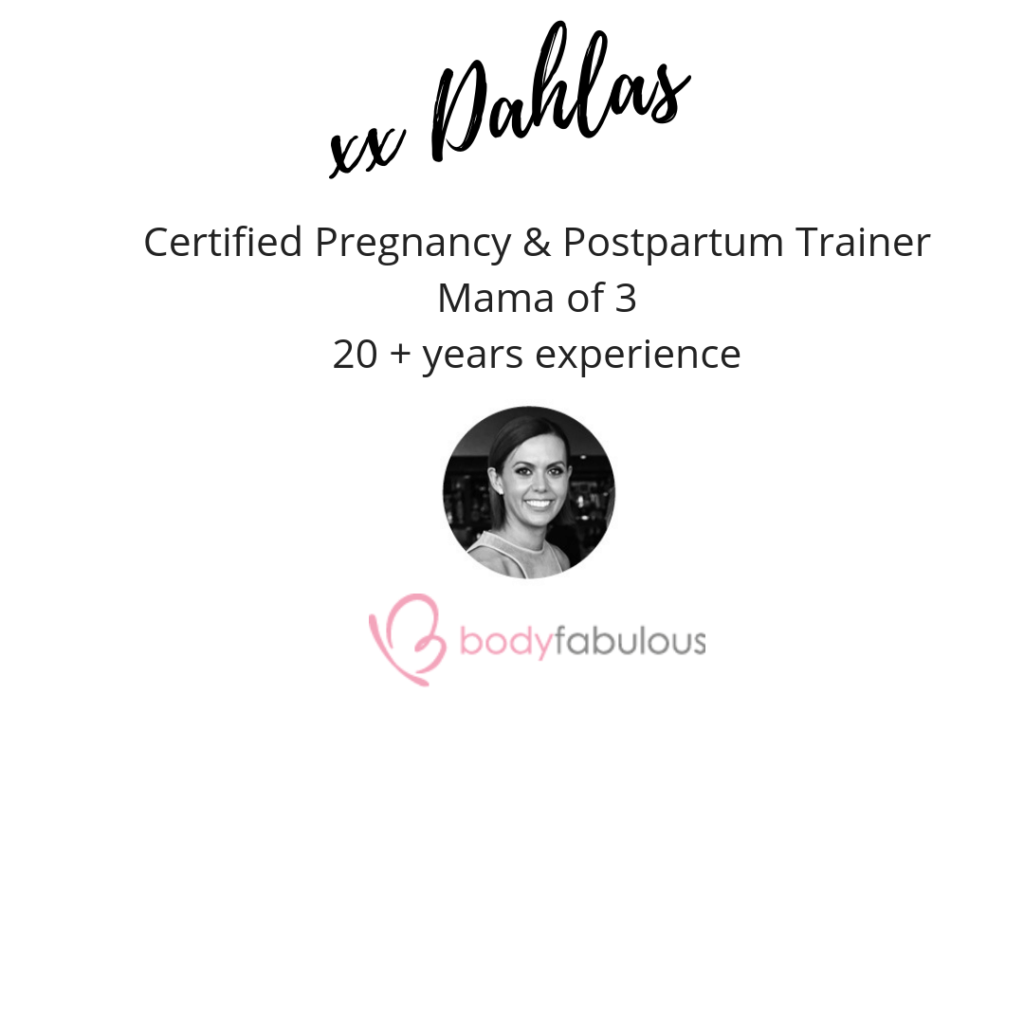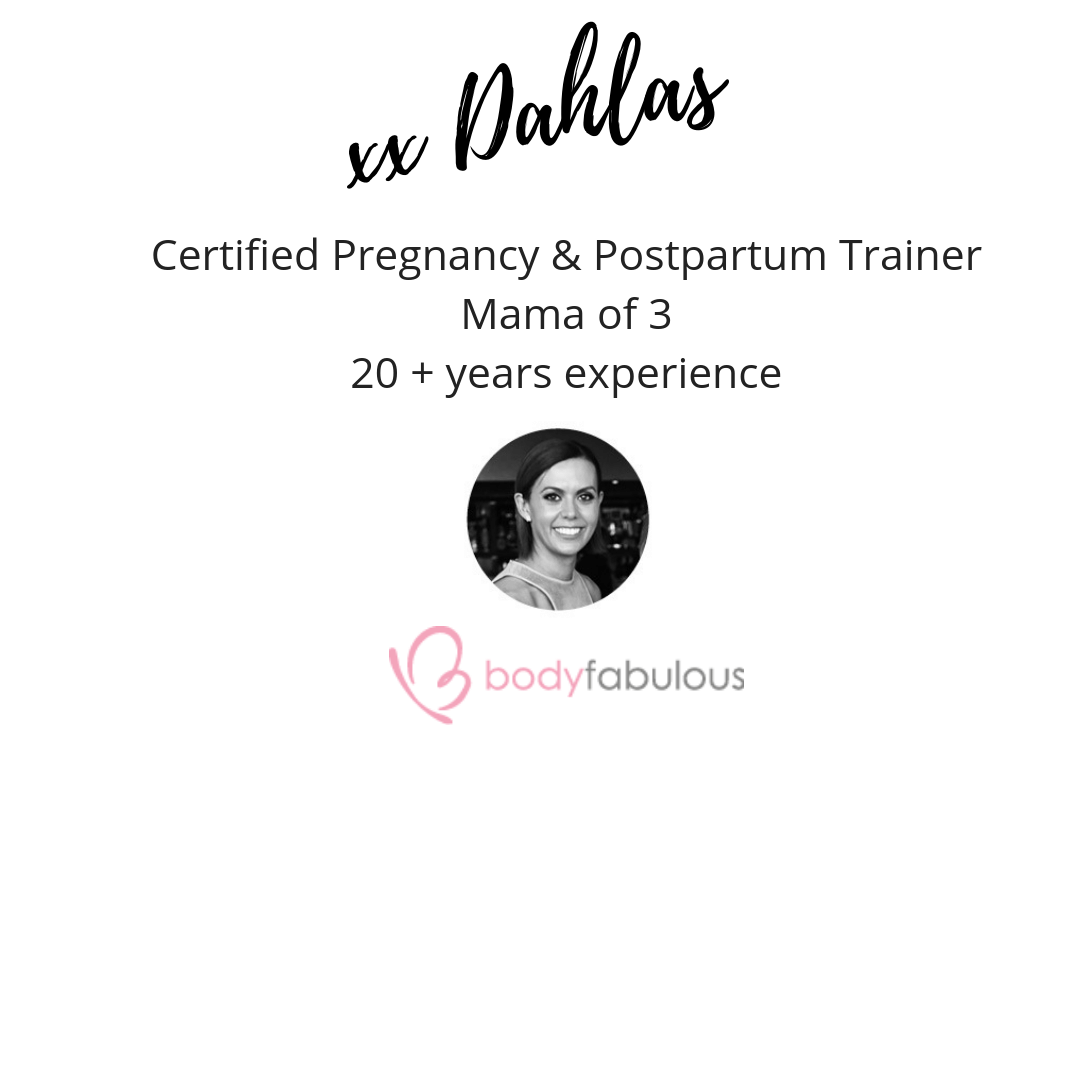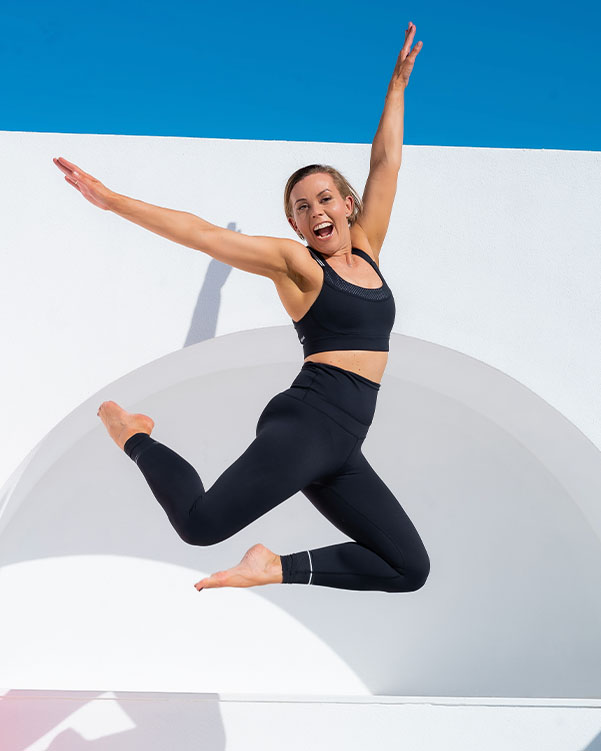 Dahlas Fletcher is one of Australia's most respected and successful certified and experienced Pregnancy and Female Fitness Trainers. Her goal is to help you be the happiest, most fabulous version of yourself, inside and out.