You may call it, a Fitball, Swissball, Birthball or Stability Ball. Regardless we're talking about the same item of fitness equipment, that is one of my favourite items to use. They are fabulous for pregnancy exercise but also have many other added bonuses if postbirth or recovering from injury or pelvic floor concerns!
Here are 3 simple but effective moves to try with a Fitball:
1. CARDIO – yes when you do cardio style moves on the ball your hips, and pelvic floor is supported PLUS as you need to balance the deep core is activated.
That is why I have a whole program designed around this called Core Cardio suitable for anyBODY. Or if you register for my next face to face pregnancy workshop where I show you all the moves that are suitable for pregnancy and beyond.
As Anne with a prolapse while pregnant said …
"I anticipated that I would have to watch on for most of the pregnancy workshop as I had strict instructions not to do anything that exacerbated the pelvic floor discomfort. To my joy and amazement, not only could I do everything at the workshop, but the next day I actually felt much better. As I have continued the fitball exercises at home I am finding that I am much less uncomfortable – the injury remains but is not causing me distress anymore! I can't tell you how thankful I am."
2. PUSH UPs with the ball against the wall …these are harder than they look. No injury or pregnancy try this move on your toes.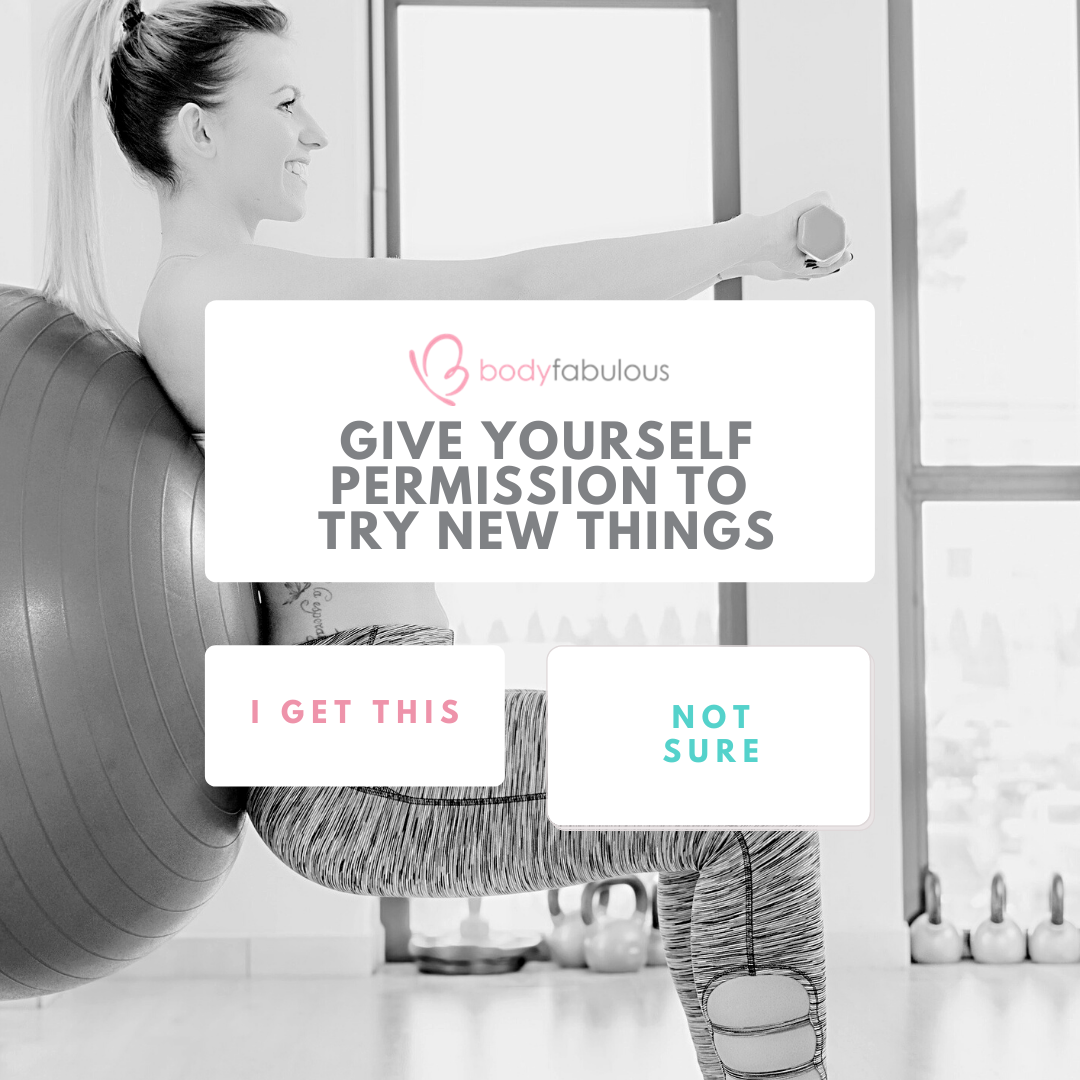 3. SQUATS – struggling to find an optimal squat position for a workout, or for birth prep and labour ?
Using a Fitball in the small of your back is a fabulous option. Exhale as you rise for some core breath activation (see my previous blog here all about squats also train your core)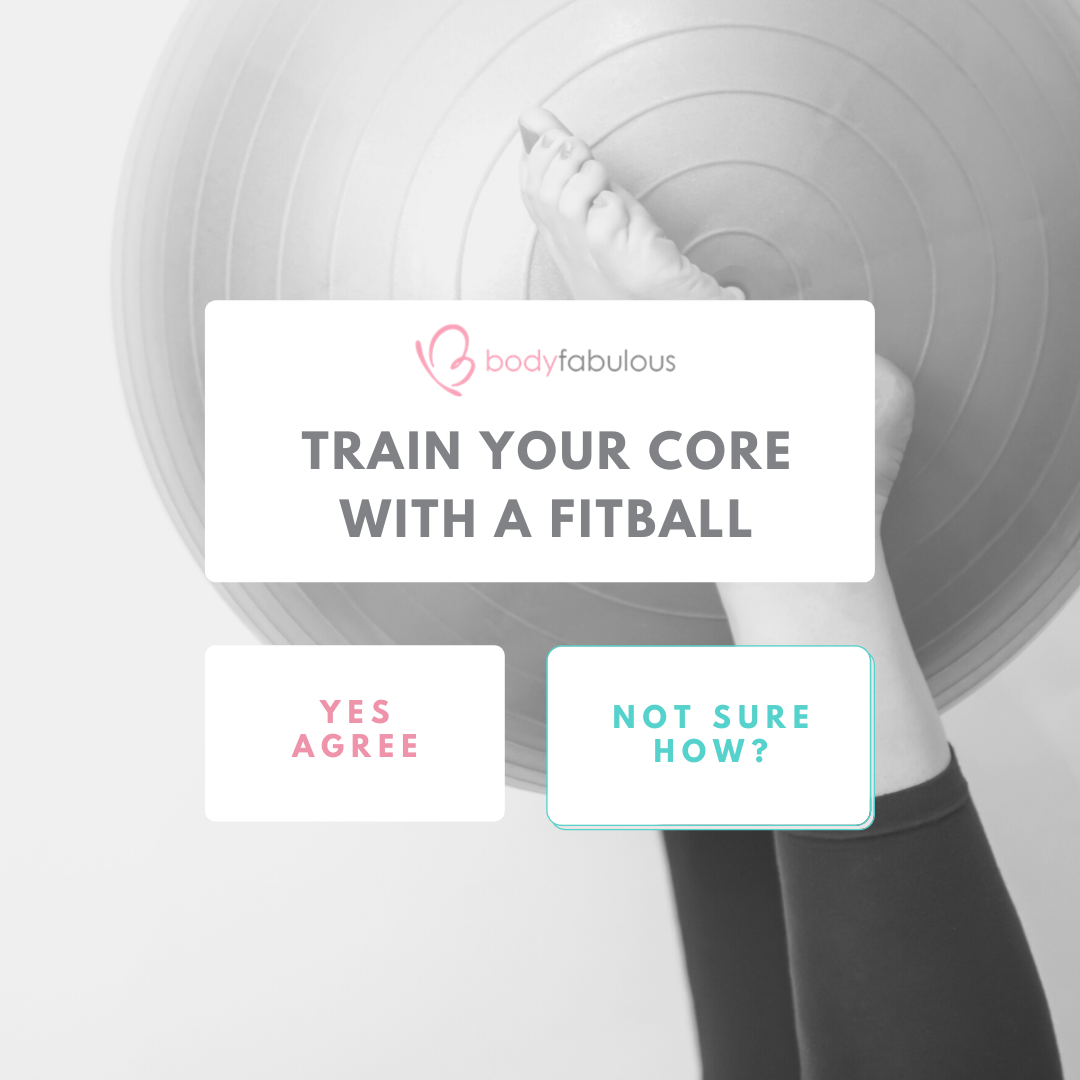 Finally, a quality FITBALL is essential & ensures it is inflated firmly to the correct height (hips higher than knees). Learn more here
Any questions?
Reach out here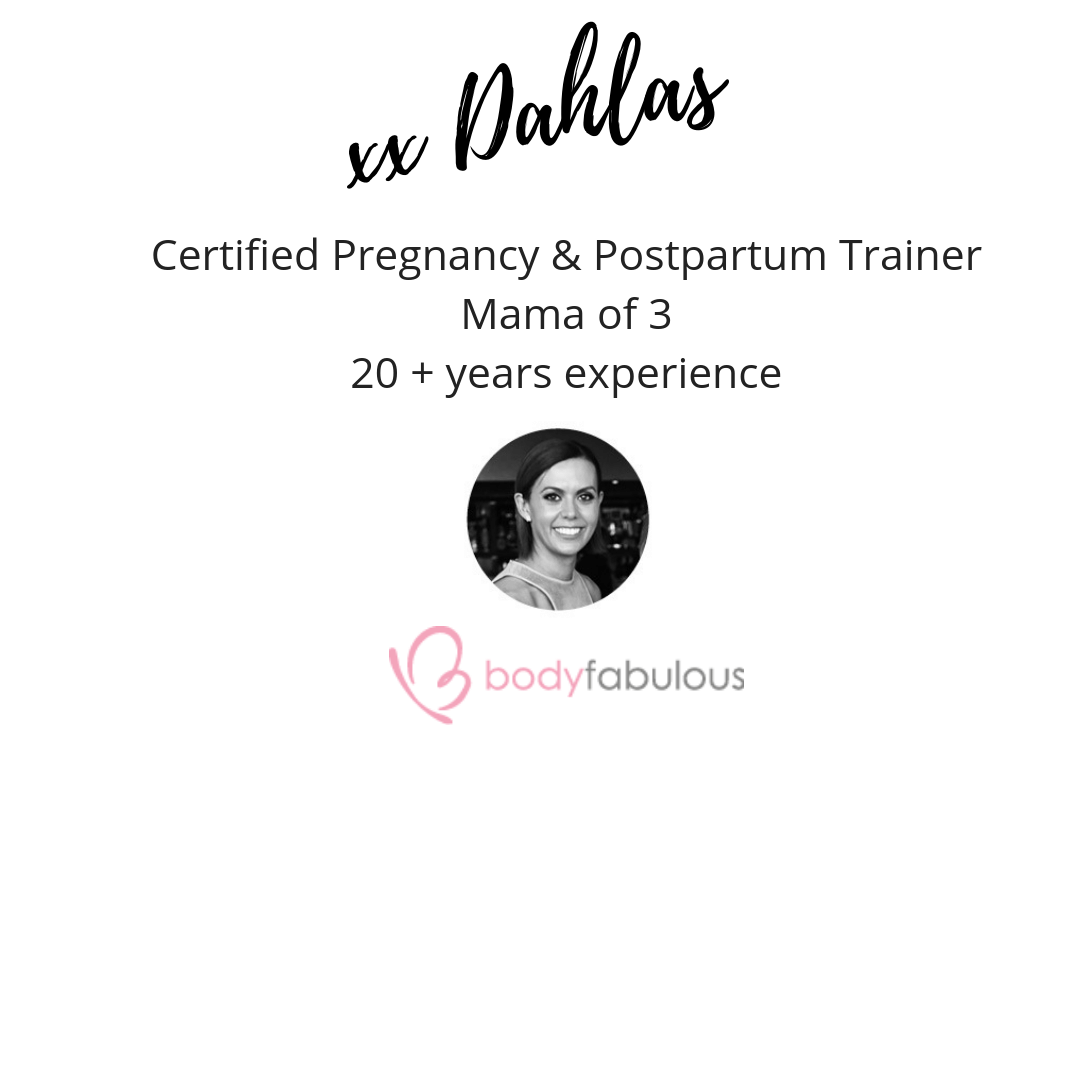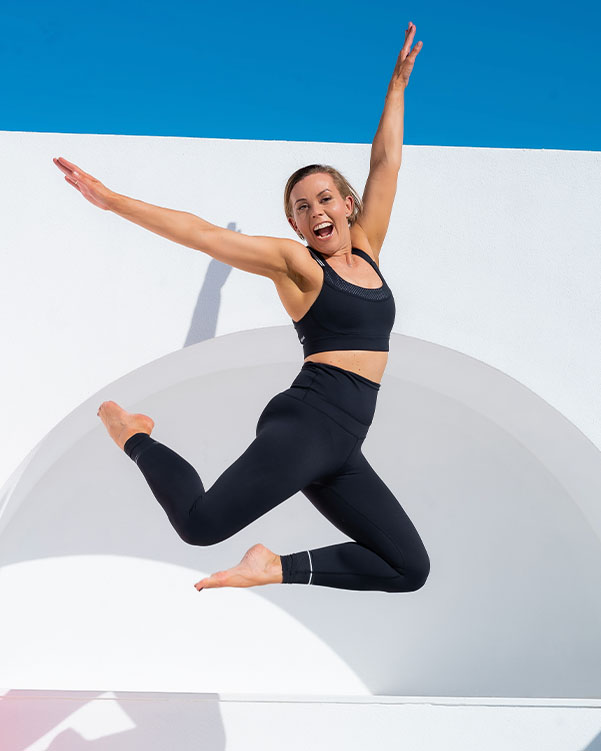 Dahlas Fletcher is one of Australia's most respected and successful certified and experienced Pregnancy and Female Fitness Trainers. Her goal is to help you be the happiest, most fabulous version of yourself, inside and out.