You can SCREENSHOT or SAVE my Instagram post in the video below or tag a friend on my IG page that needs a quick Pregnancy Exercise Cheat Sheet. Or if you are looking for something more comprehensive, why not also grab my complimentary Pregnancy Exercise Toolkit here
What is SAFE and UNSAFE for pregnancy exercise ?
It a question many women ask me. But what I believe you need to understand is that exercise during any Trimester is more than just fitness.
What you do during this temporary but precious chapter in your life will impact you & your baby for life.
So don't push boundaries or let your ego run the show – also please don't be afraid to move & do nothing !
Pregnancy is the best time to…
Move your body in synergy with how it can change daily!
Trust & respect the changes that are happening
Recognize that even though you might be physically able to do something (like pull-ups, planks or sprints) it doesn't mean you should!
Discover that if you have aches, pains or pelvic floor concerns effective movement CAN help
New to pregnancy exercise – read more here about my beginners guide to pregnancy exercise or any level of fitness or trimester can join my face to face pregnancy exercise workshop.
Get educated & empowered !
The best thing you can do is get educated about WHY the changes are happening & that they also don't magically disappear post-birth, here's why I believe you are postnatal for life (which is not a bad thing).
Approach exercise and movement with confidence.
Then you can approach exercise & daily movement during pregnancy or any stage of motherhood with confidence.
I have many freebies & paid resources to support you with this including workouts, downloads, workshops, videos or a complimentary 1:1 discovery chat. Learn more here and here
It's my passion to help women learn how to cherish their bodies during any stage of motherhood. Here for you !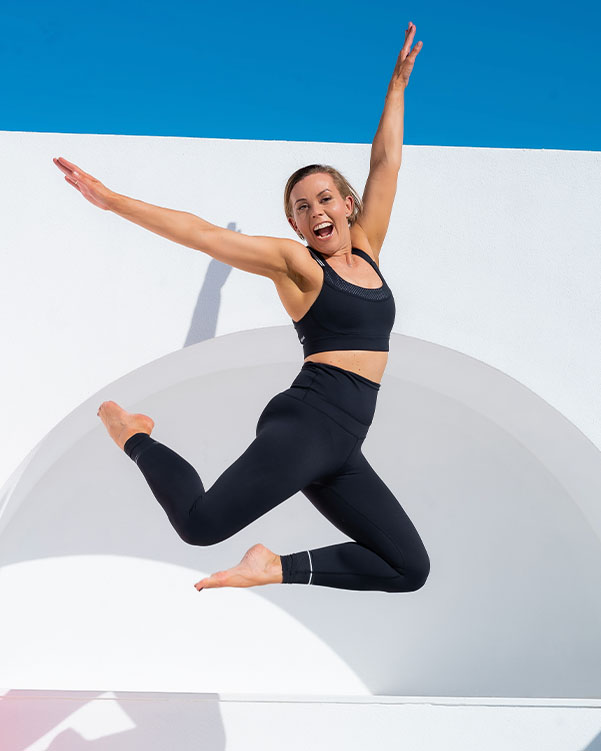 Dahlas Fletcher is one of Australia's most respected and successful certified and experienced Pregnancy and Female Fitness Trainers. Her goal is to help you be the happiest, most fabulous version of yourself, inside and out.