One of the questions I am commonly asked is.. "how do I modify a burpee for pregnancy, postpartum, diastatis recti or pelvic floor concerns ? "
Watch my video below to learn a safe and effective burpee modification…
Tips on how to modify a Burpee :
Eliminate the jump component to save your pelvic floor some extra load – here is why
Drop to a bench or box or couch – rather than all the way to the floor (save your core some strain) .
Don't do a full push-up a half one or on your knees is fine and is lighter load on your deeper core – no push up is also a good option for some women 
Watch my tip on the position of your knees regarding doming / coning or bulging also help protect your core
Check your breathing pattern – follow my cues to avoid excessive intra- abdominal pressure.
Risk vs Reward during pregnancy and postpartum workouts
Exercise during pregnancy & postnatal not black and white….(especially as you are postnatal forever yep here is why !) It's all about weighing up the risks versus benefits and modifying or switching when needed… this can change daily !
Remember – pregnancy and recovery is temporary, but damage and injury can be long term.
Modifications for pregnancy and postpartum exercise
Travel your pregnancy and postpartum journey with confidence. If postpartum consider this before you join the local boot camp or decide to go for your first run.
Also grab my complimentary Exercise Modifications Cheat Sheet these are not only to help you but if you exercise with a trainer or group fitness instructor who is NOT Certified in Pregnancy and Postpartum exercise you can ensure they are giving you some safe options….it's ok to say "I don't feel comfortable doing that…I am going to try this instead !"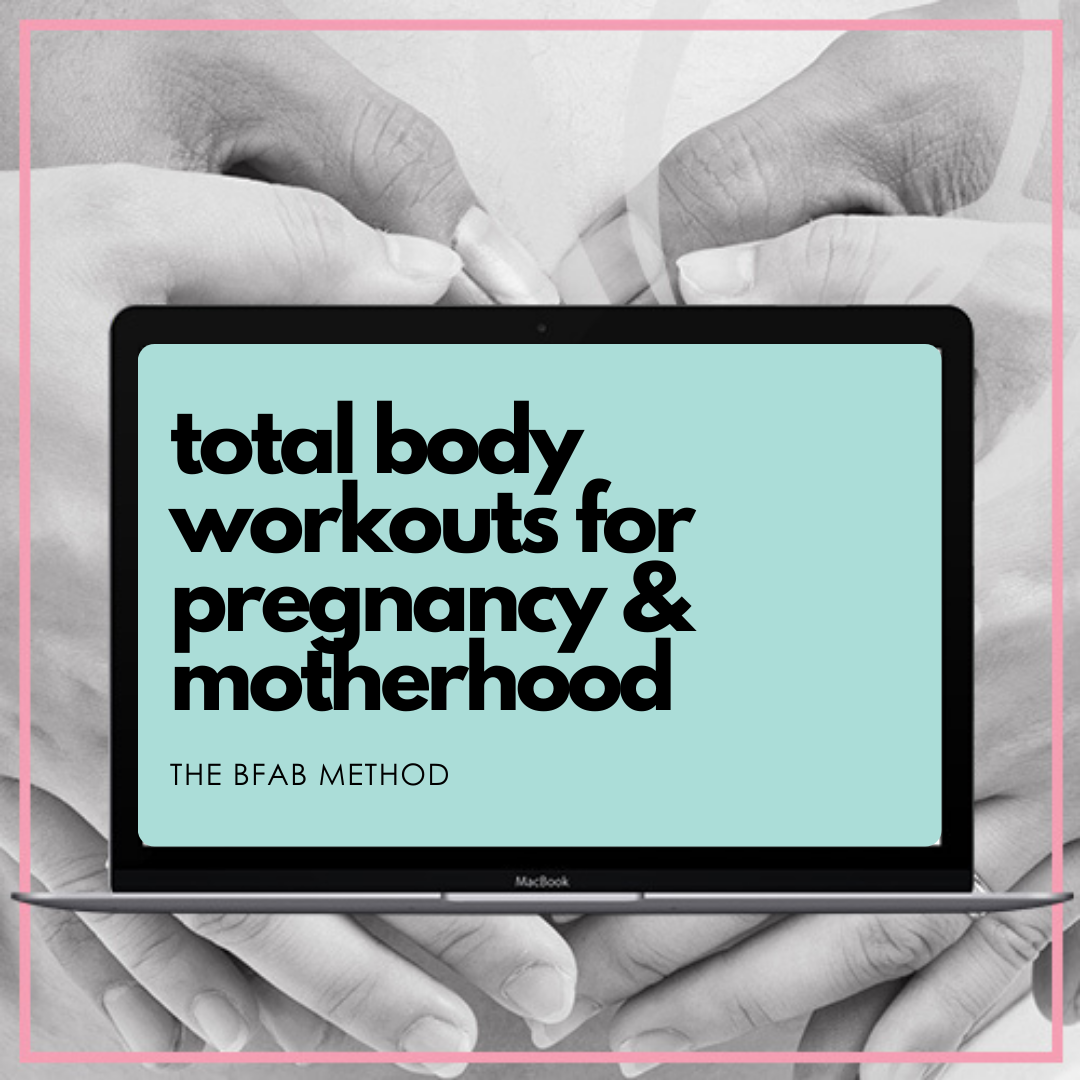 If you'd like more guidance on safe & effective exercise I have tailored workouts for each stage of pregnancy postpartum & motherhood inside the BFABMETHOD ! You can find out more here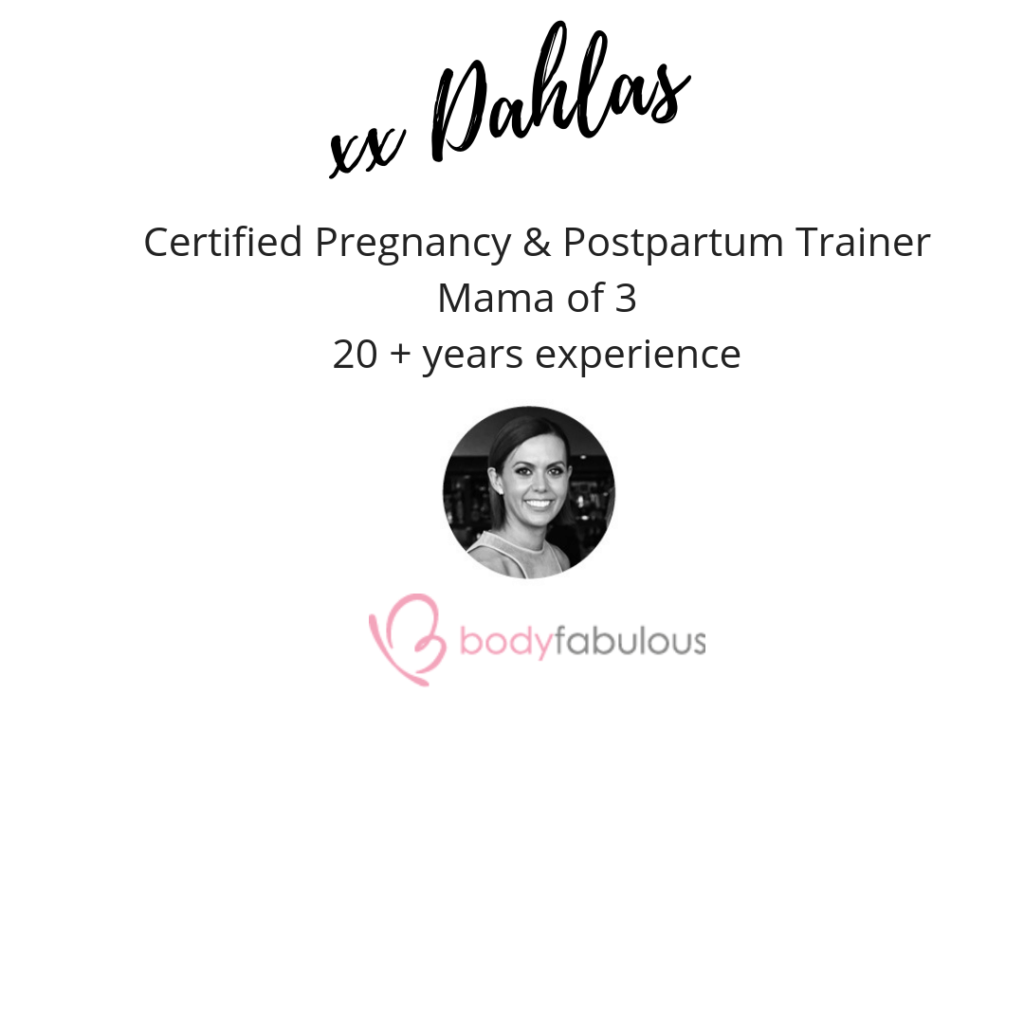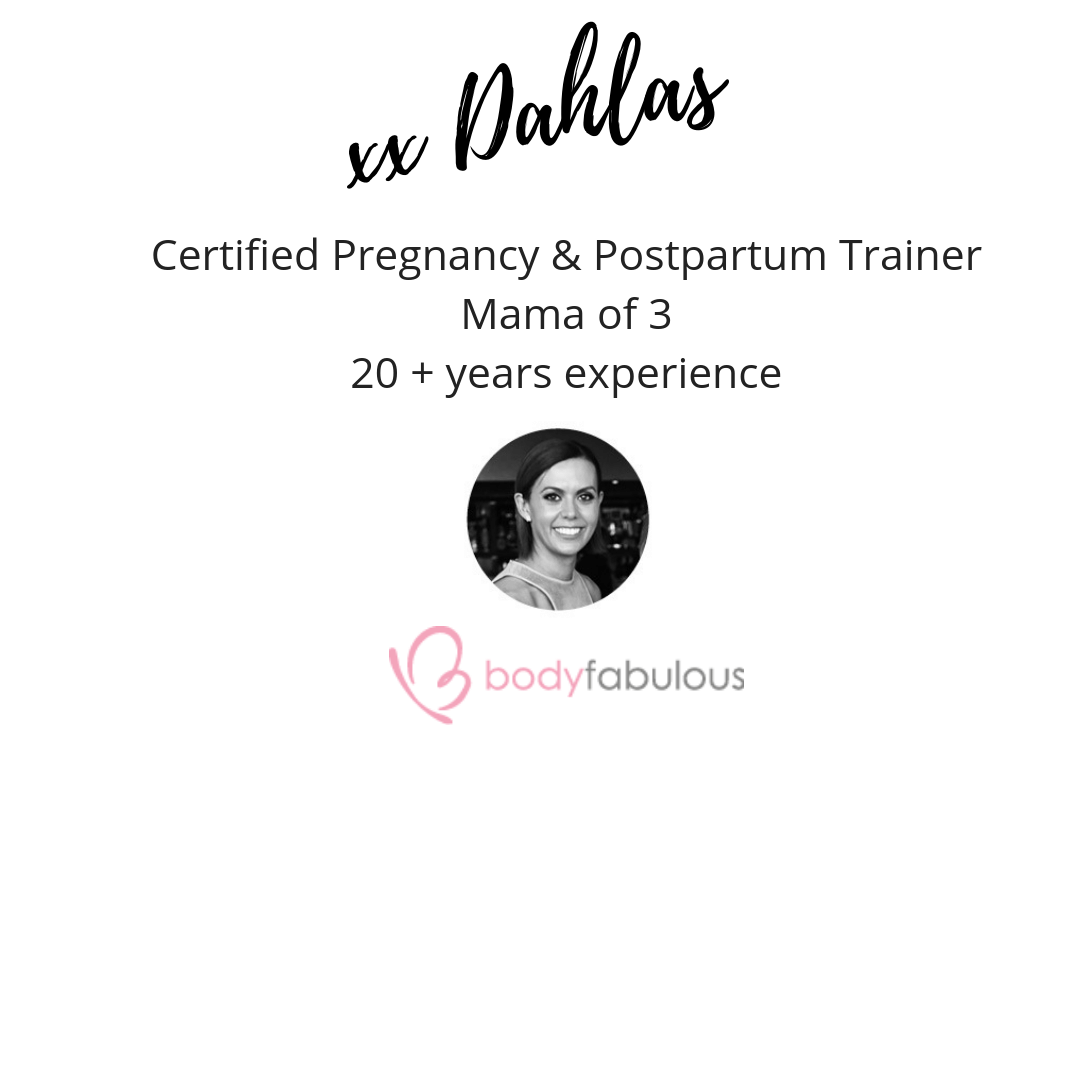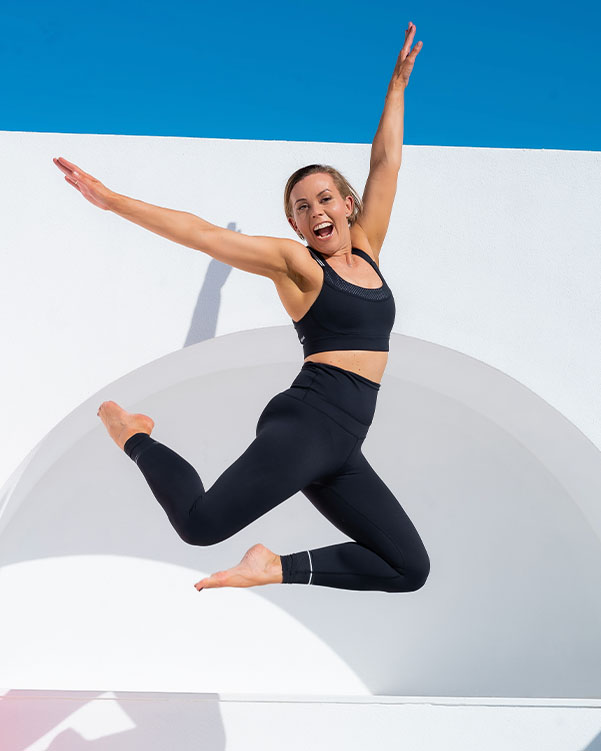 Dahlas Fletcher is one of Australia's most respected and successful certified and experienced Pregnancy and Female Fitness Trainers. Her goal is to help you be the happiest, most fabulous version of yourself, inside and out.